Controversial female socialite Shakilla has once again united Kenyans, after being caught with someone's husband. The Socialite is not new to controversy. In fact, as early as December last year, Shakilla had hinted to her fans that she would be making her debut in the adult film industry.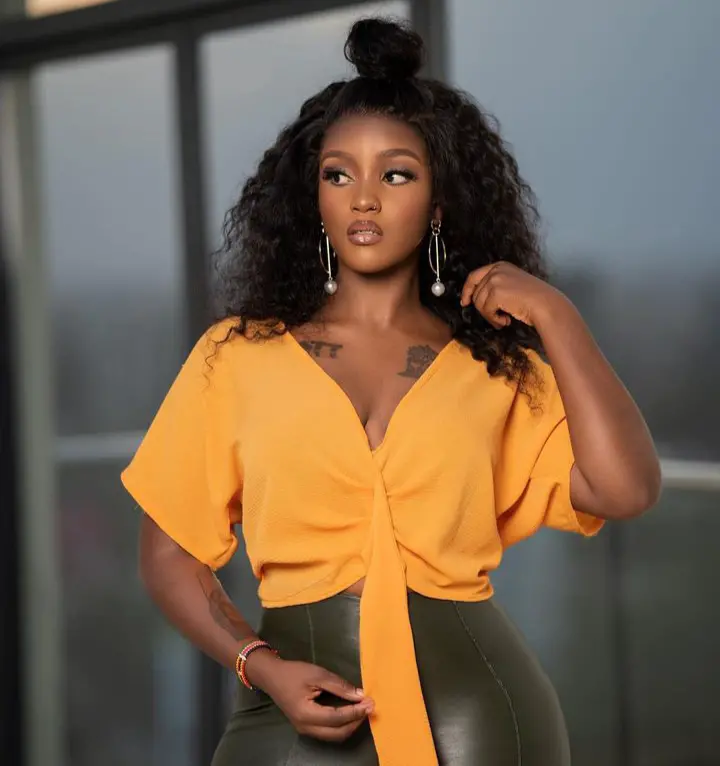 However, this time round, Shakilla was caught red handed after enjoying a steamy session with a Nigerian man who was apparently married. The woman who caught up with her cheating husband, threatened to beat up the Socialite as she recorded the entire event. Shakilla retaliated by recording the event on her Live Social Media pages.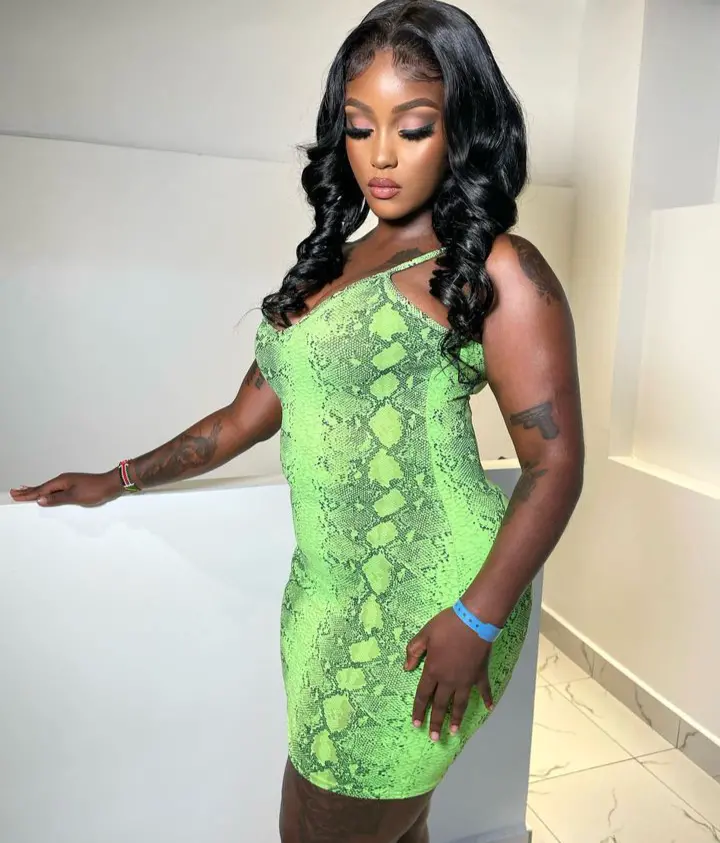 She could be heard in the background, accusing the woman whose husband
she was sleeping with, of being stupid after deciding to marry a Nigerian man. Shakilla went on to tell the woman that she was not afraid of being recorded because her video would be the one which would trend in the long run.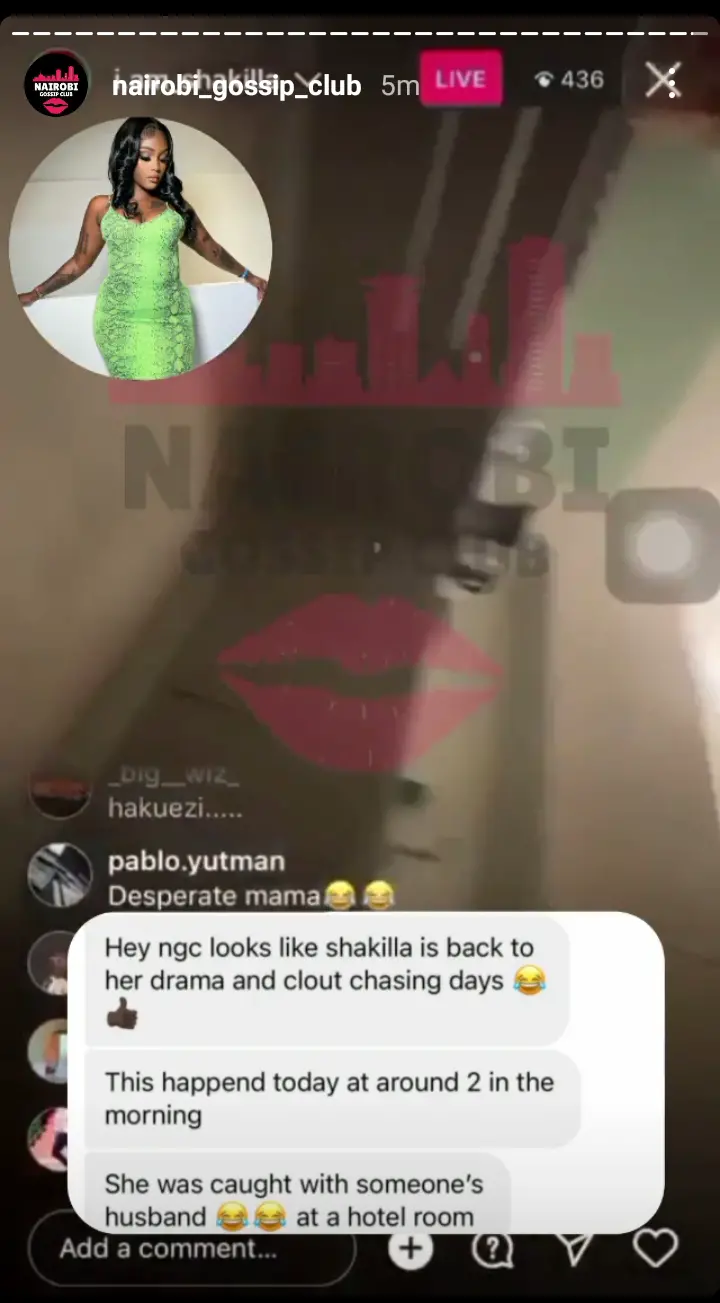 According to Shakilla's live, the incident occurred at 2am today. Call whoever you want. "If you can't keep your man we'll keep him for you." "How can someone sire children with Negerian men?" "Film me, I film you, we will see who will trend."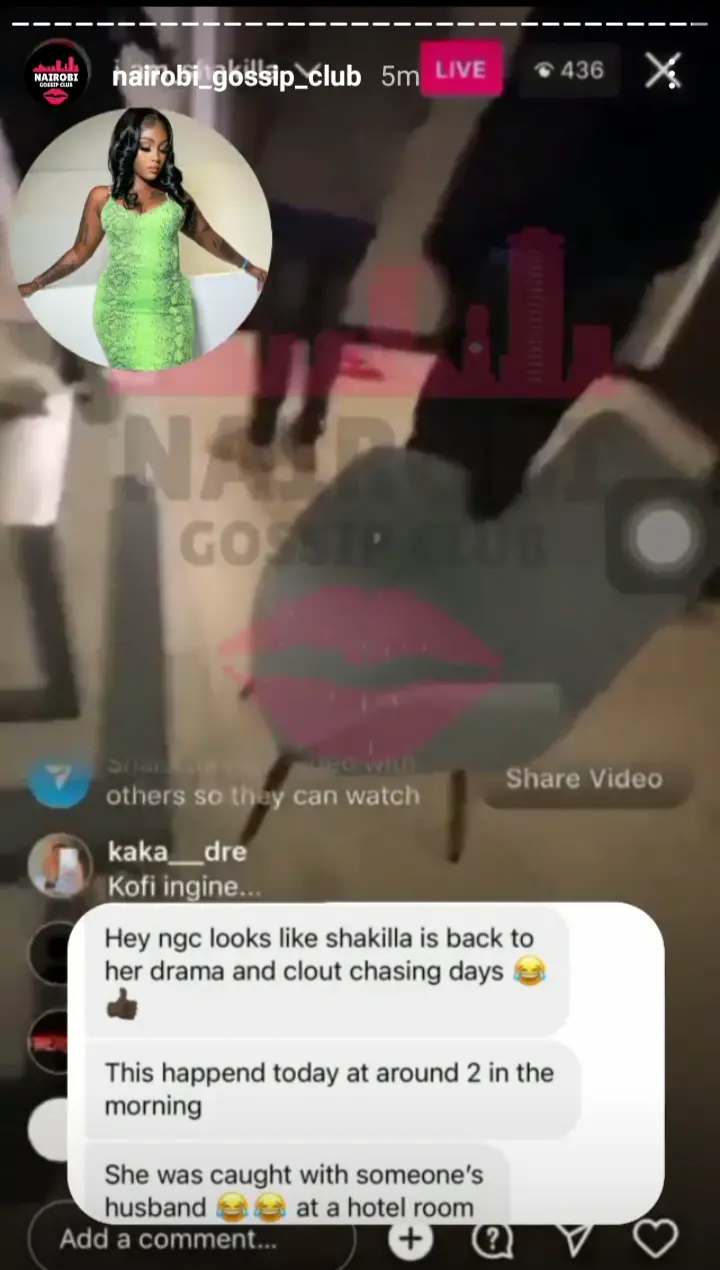 The Socialite shouted while in the middle of the night as she addressed the woman who was trying to reason with the Nigerian man.
More Related Articles: