Detectives from the director of criminal investigation are currently searching for the gun which is reported to have been used by the late Caroline Kangogo in shooting constable John Ongweno.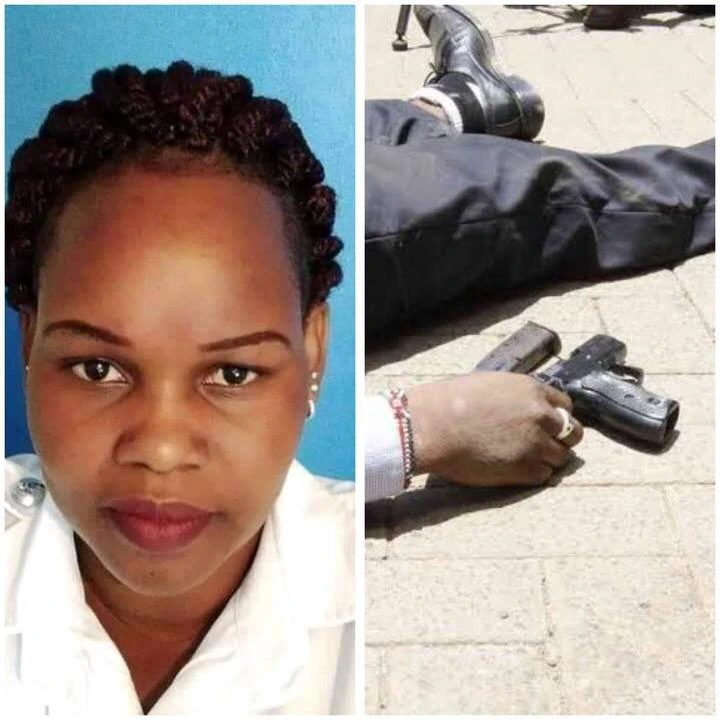 Photo:Courtesy
According to the reports given by the director of criminal investigation, they revealed that the gun which Caroline Kangogo Allegedly used in shooting herself was different from the one which she allegedly took after shooting the two men, Peter Ndwiga along with John Ongweno.
At the same time, DCIs are currently going after the police officers who allegedly exposed the messages along with different other crucial details that was going to be used as evidence in the ongoing case of the late Caroline Kangogo who allegedly committed suicide before killing herself.
Reports which have been received from a reliable source of information claimed that the director of criminal investigations have decided to take this matter into consideration after finding a couple of irregularities on Caroline's Murder case.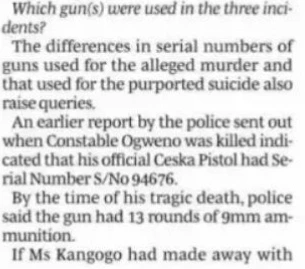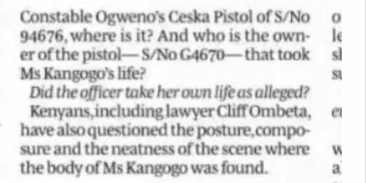 This incident has however sparked alot of reactions from Kenyans who seemed to have different opinions and suggestions on the matter and on what should be done in order to find the actual Suspect's behind this case.
With a section of Kenyans claiming that maybe she dumped the gun at an unknown location, others went ahead and called upon the director of criminal investigation to look into this before things get out of hand because according to them, the deceased might have been innocent.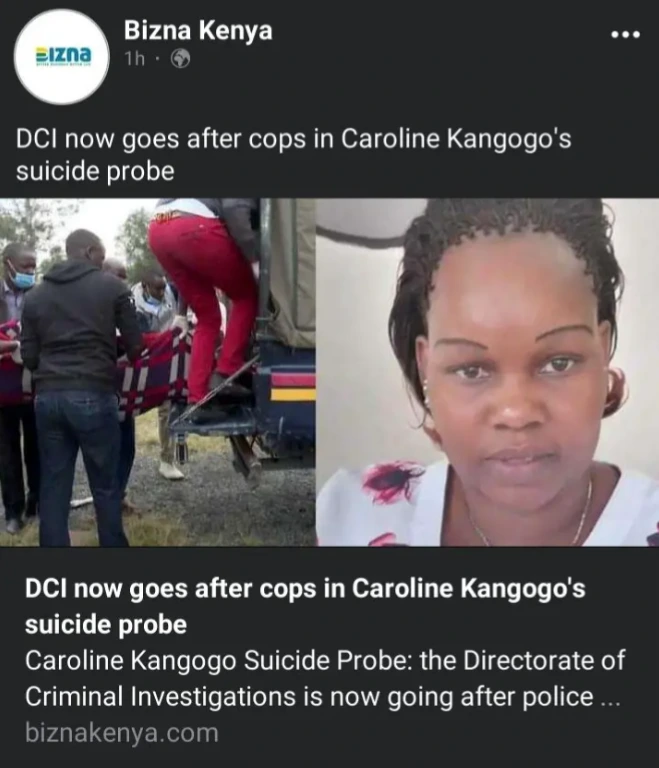 For marriage, family, love, job/promotion. Goodluck in your business/lottery, court cases, diseases and other Spells kindly call Kiwanga Doctors on +254 769404965; or CLICK HERE>>>> https://www.kiwangadoctors.com.
<