It is now emerging that Kangongo's last moments were filled with fear after it emerged that the killer cope was being followed by the police. To keep her followers at bay and not to know her moves it is alleged that Kangongo booked two hotels on the same night but never spent a night in any of the two hotels.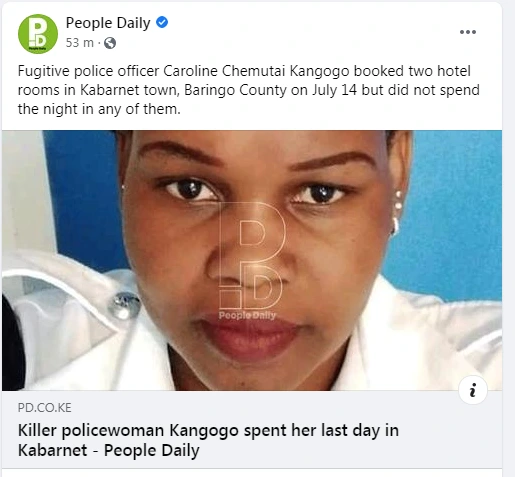 It is alleged that she knew that the police and authorities were after her and so she devised ways in which she could evade the police. It has also emerged that she used to borrow communication gadgets from different people to make calls which were very essential to her.
As her burial preparations are still underway, the family awaits autopsy results from the government pathologist who is expected to reveal the cause of her death this week. The father has continued to hold that their daughter took her own life in the family washroom.

For marriage, family, love, job/promotion. Goodluck in your business/lottery, court cases, diseases and other Spells kindly call Kiwanga Doctors on +254 769404965; or CLICK HERE>>>> https://www.kiwangadoctors.com.
<