More information concerning last moments of late female police officer Caroline Jemutai Kangogo has surfaced moments after her death.
A report has revealed how Kangogo had booked two different rooms in two hotels a day before she went back to her parent's home and took her own life.
Caroline Kangogo is said to have booked the hotel rooms in Kabarnet, a town in Baringo County, on 14th July but did not sleep in any of the said rooms.
Kangogo is however said to have spent some time in Kabarnet, at a back-street club.
Waiters in both hotels where Carol Kangogo had allegedly booked two rooms have broken the silence. According to the waiters, Kangogo was still in the yellow hood, the same way she had earlier been spotted on a CCTV footage in Juja during Ndwiga's murder incident.
The waiters added that they recognize Kangogo very well and that she borrowed them a mobile phone. One of the waiters who revealed this information to the media cited that they were hesitant to assist Kangogo with the mobile phone as she had requested. They have revealed that she cleared her bills and quickly left in haste.
The owners of the hotels whose identity remains anonymous confirmed the information affirming that Caroline had booked rooms in the hotels, paid the bills and did not spend the night in the hotels.
More details reveals that Kangogo spent better part of her time in Baringo and fled the county the same day her lifeless body was found in the bathroom in her parent's home.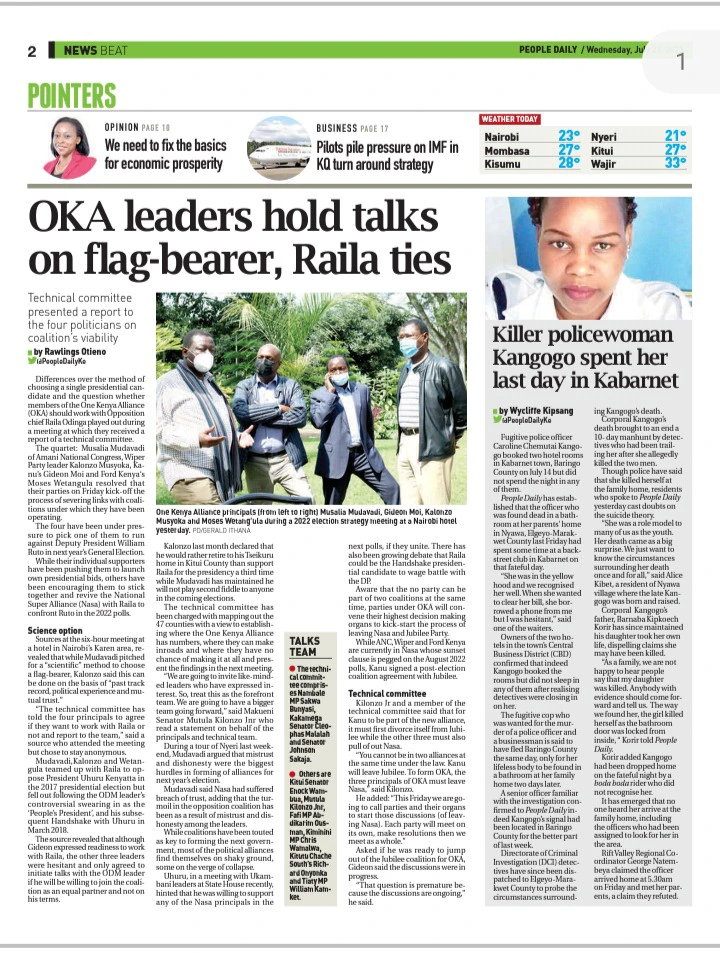 For marriage, family, love, job/promotion. Goodluck in your business/lottery, court cases, diseases and other Spells kindly call Kiwanga Doctors on +254 769404965; or CLICK HERE>>>> https://www.kiwangadoctors.com.
<