Among the tough jobs in the country is working in the police service in any department as this means that an officer has to deal with rogue drivers, criminals and notorious gangs.
One of the most risky department in the police service is working as a traffic control officer who has to man busy highways and dangerous spots in the Kenyan roads.
Several innocent officers have ended being ran over by rogue drivers who end up running away from being arrested.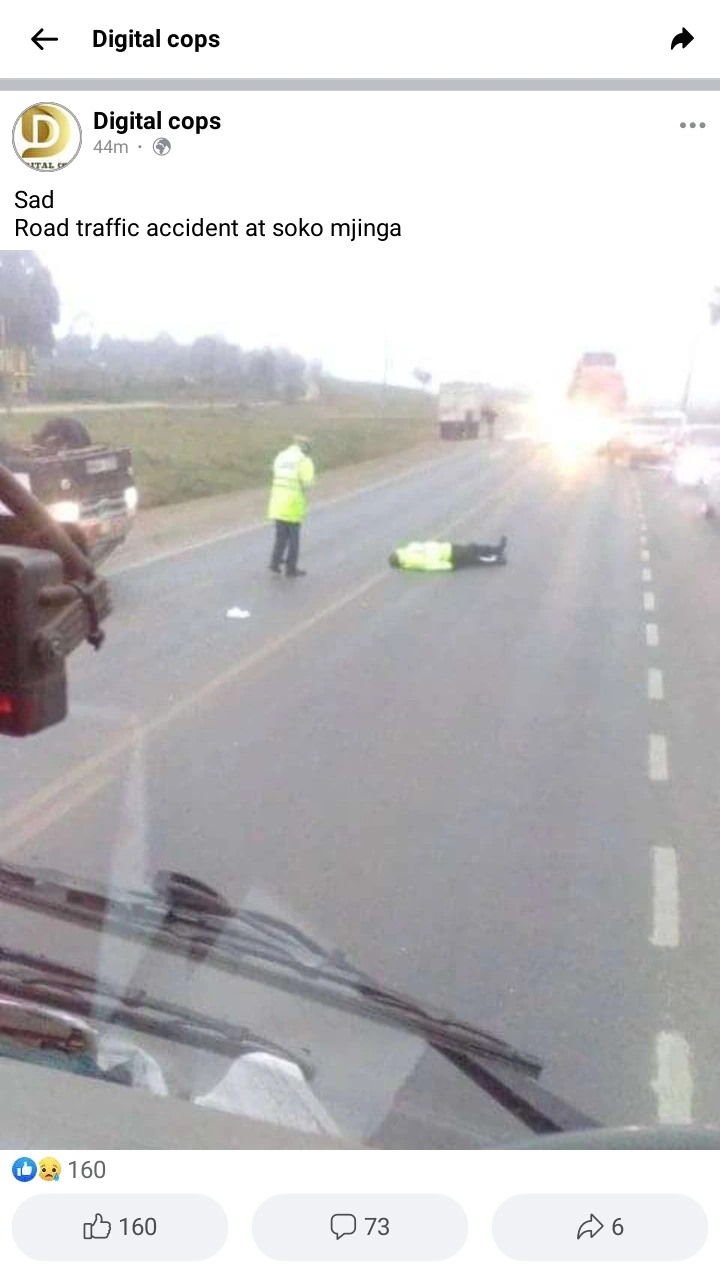 Today, according to the Standard digital news reports, a traffic police officer was caught up in a tragic road accident which cost his life along Narok highway.
The reports claim that the yet to be identified officer was on duty when a matatu rammed into the police officer leaving him dead.
This is so sad as the police officer might have waved his bye to his family in the morning expecting to be back home later in the evening, but his life was ended suddenly.
More information on the news will follow up later…
Watch the video on the link below;

For marriage, family, love, job/promotion. Goodluck in your business/lottery, court cases, diseases and other Spells kindly call Kiwanga Doctors on +254 769404965; or CLICK HERE>>>> https://www.kiwangadoctors.com.
<