It is now clear that servicewoman Carol Kangongo's moves were well calculated as fresh details revealed how she roamed the streets of her hometown and interacted with residents who knew her without the fear of being arrested. Sources have revealed the trick she used to beat the forces in their own game being police herself.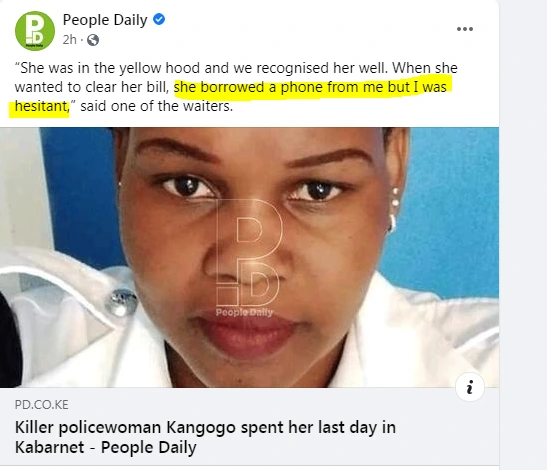 For illustration purposes
Sources close to her have hinted that she used her knowledge of the police service to maneuver her ways in the area without raising alarm. One such witness who interacted with her has revealed the method she comfortably used to make calls and transactions.
According to the witness, Carol would ensure that she borrows communication gadgets from individuals and later on return them with a token of appreciation making it easy for those interacting with her to trust her. Kangongo is set to be laid to rest this weekend in her parent's homestead.

For marriage, family, love, job/promotion. Goodluck in your business/lottery, court cases, diseases and other Spells kindly call Kiwanga Doctors on +254 769404965; or CLICK HERE>>>> https://www.kiwangadoctors.com.
<