Kenyan daily publication Taifa Leo, today published a story of a man from Bombolulu, Mombasa, who found himself in the wrong side of love after,his method of proclaiming love was delt a blow by a woman.
According to this daily publication,the man was fond of going to visit the lover every weekend empty handed ,a culture that disappointed the lady.
On the material day,he decided to be a gentleman by taking a flower to the lady,but to his surprise she rejected it and went ahead to hit him with the flower.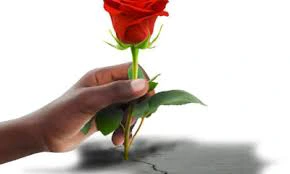 "Instead of bringing food,you are going giving me a flower,am I going to eat the flower'the lady retorted,You claim to love me yet you can not even give me food she added.

It was reported that the lady told the man to pick his flower and go,and went ahead to tell him that is is clear if she get married to him,he will not be able to provide for her.
Source Taifa Leo.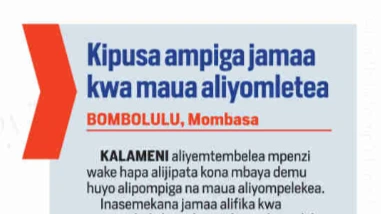 For marriage, family, love, job/promotion. Goodluck in your business/lottery, court cases, diseases and other Spells kindly call Kiwanga Doctors on +254 769404965; or CLICK HERE>>>> https://www.kiwangadoctors.com.
<