There was drama along the street in Tanzania after a man who has been begging by pretending to be disabled was forced to run.
The middle-aged man was cornered on street by a group of men and police officers after he was caught begging.
In a viral video, Claud FM presenter Mwaijaku was seen trying to convince other onlookers that the man was not living with any disability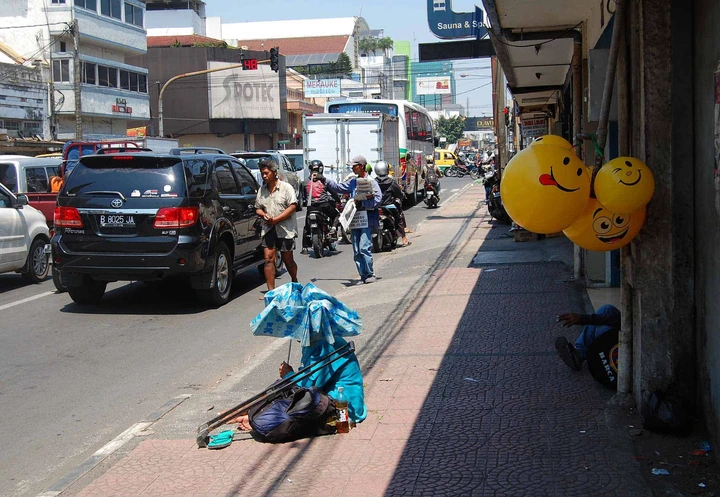 'Disabled' man on the street at past
The radio presenter had earlier been trolled on social media after he said that the man was faking his disability.
"mwongo, mwongo huyu namjua, anakudanganya, wewe ni mzima swaiba wangu," Mwijaku said which loosely translates to (He is a liar, a liar, I know him, he is faking it…you are not physically challenged, my friend)
The radio presenter went ahead and proved to other onlookers that the man was not disabled by making him walk. Police officers who were also around asked the man to run.
Surprisingly, he ran without any issue.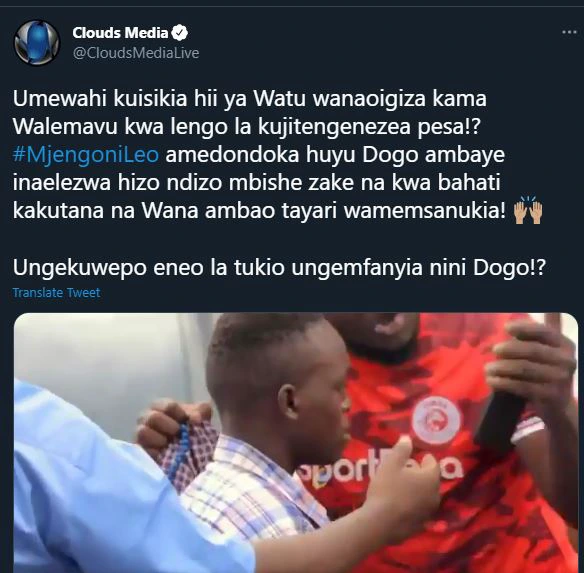 Click here to watch the video
It is not only in Tanzania where people are faking disability to earn a living by begging, but also here in Kenya
A few months ago, several people were nabbed begging on the streets of Mombasa by faking disability. Reports revealed that most of them are hired from Tanzania by rich tycoons who use them to make millions.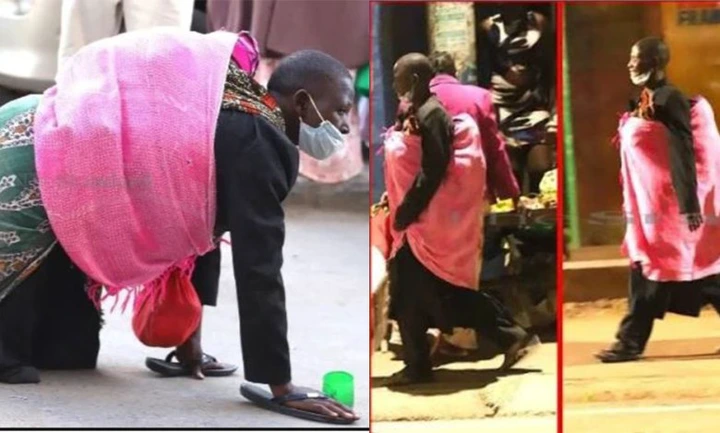 She was captured on the streets in the capital
Once they are arrested and charged in a court of law, their masters bail them out within hours.
The same happens in the capital where some beggars fake it.

For marriage, family, love, job/promotion. Goodluck in your business/lottery, court cases, diseases and other Spells kindly call Kiwanga Doctors on +254 769404965; or CLICK HERE>>>> https://www.kiwangadoctors.com.
<