Finally the death of the late Caroline Kangogo has been revealed. The father of the late has come out and cleared the air that her daughter was not killed. He has stated that he has evidence that Kangogo was carried to her home by a motorbike. She later locked herself to the bathroom and killed herself.
Talking during Citizen Nipishe, Mr Kibor has stated that her daughter will be buried according to the norms. She will not be creanated. This has answered all questions people were raising concerning the death of Kangogo. Many people had speculated that she was killed elsewhere.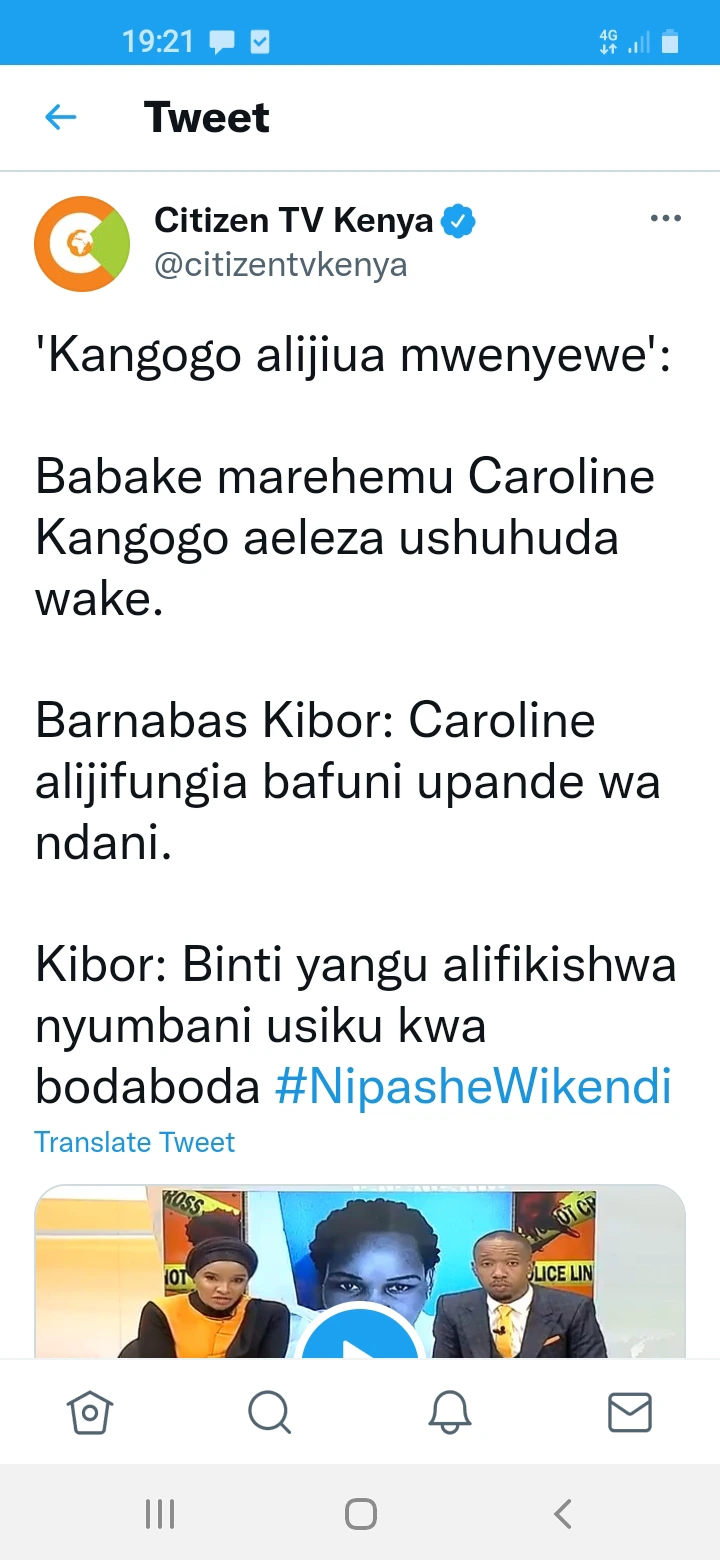 The family is still in dilemma why Kangogo killed the two men. They have send messages of condolences to the family of the bereaved. The burial of the body is underway as police finalise their investigation. Will this statement from the father enough evidence to believe on what caused the death of Caroline? Share your opinions.

For marriage, family, love, job/promotion. Goodluck in your business/lottery, court cases, diseases and other Spells kindly call Kiwanga Doctors on +254 769404965; or CLICK HERE>>>> https://www.kiwangadoctors.com.
<