Detectives who are currently trying to piece up the mysterious death of the late Caroline Kangogo have made a discovery which might be of help in their ongoing investigation.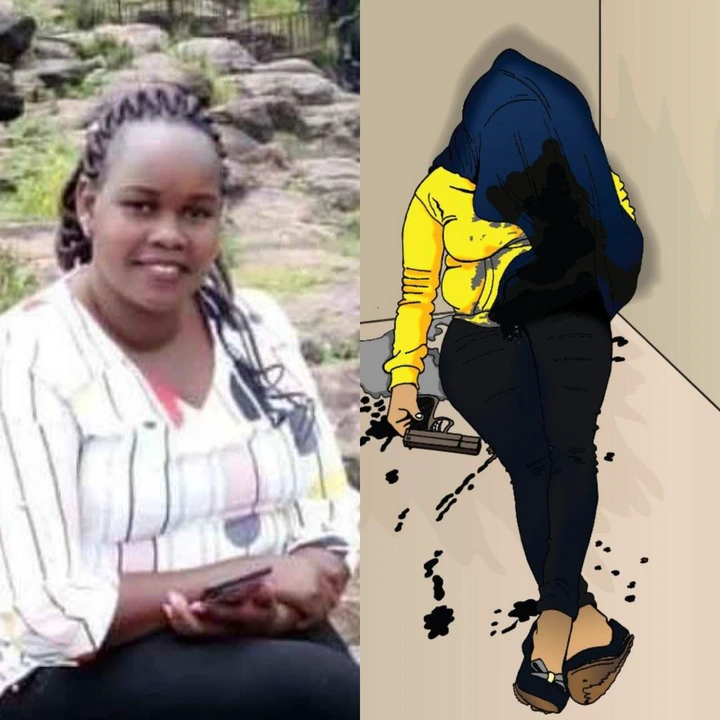 Photo: Courtesy
In a report which I've extracted from the Standard Magazine, it has been reported that the officers who toured the crime scene found an unknown foot print in a nearby farm where the deceased was found dead in.
According to the reports given by the officer who opted to remain anonymous, he said that they are still not sure whether or not it's Caroline's foot print but are sure that it's not one of their officers.
This comes after the deceased was found dead in her parents bathroom after she allegedly shot and killed herself days after she allegedly sent a message to the DCIs wanting to Surrender.
According to the reports given by several Kenyan media houses, the late Caroline Kangogo expressed her worries that she didn't want to be held in any police station due to the ongoing Extrajudicial killings within these police station.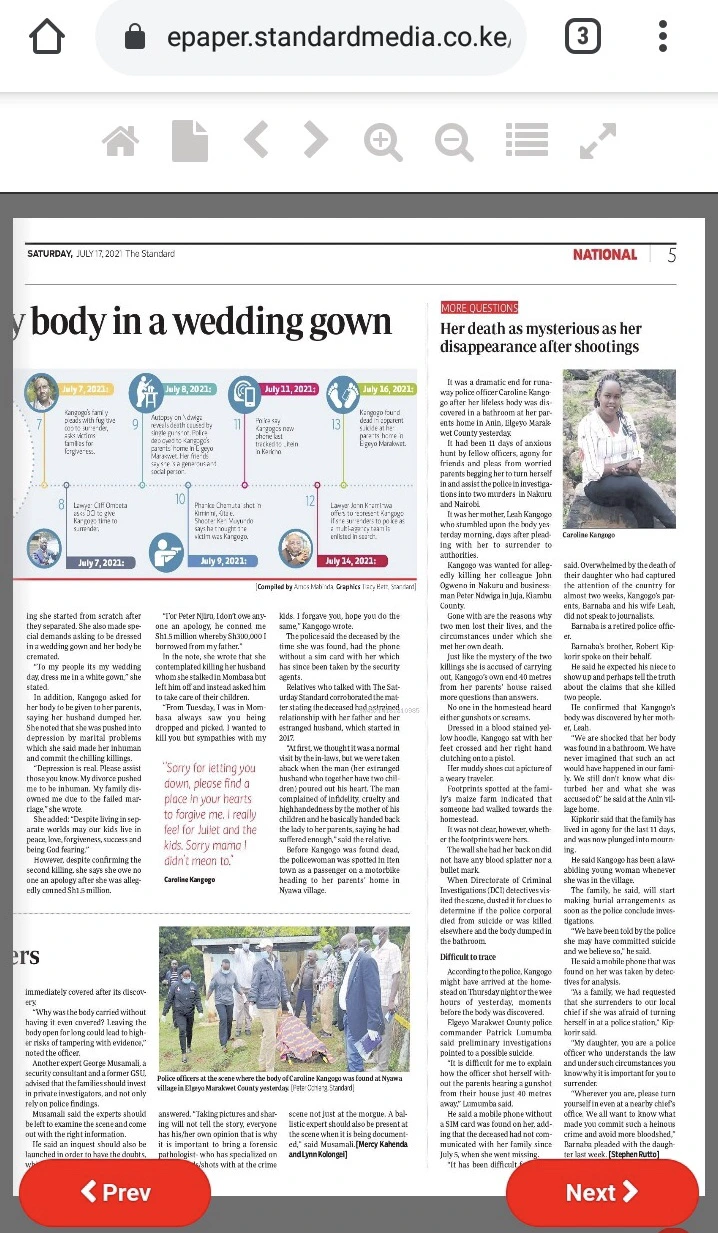 Due to this reason, her alleged Suicide has sparked a lot of mixed reactions from Kenyans who have questioned on whether he committed suicide or was murdered.

For marriage, family, love, job/promotion. Goodluck in your business/lottery, court cases, diseases and other Spells kindly call Kiwanga Doctors on +254 769404965; or CLICK HERE>>>> https://www.kiwangadoctors.com.
<