The story of furgative police officer Caroline Kangogo is all over. This is after it has been confirmed that the lady has committed suicide at her parent's home. Rift valley police representative George Natembeya has confirmed that case and police officers from Marakwet have started the investigation.
The body of the lady Caroline was found in the bathroom in her parent's compound. It was found out that she was holding a gun in her hand, this made many to conclude that she had committed suicide. However, several Kenyans hve reacted differently on the same case. Lawyer Cliff Ombeta has rubbished that police officer killed herself. Ombeta has outlined several factors that indicate that Kangogo was killed.
"This lady did not commit suicide. Gun placed in hand unlike where it would be because of the recoil. Bkood splatter and drag would not be at the front. Shows she was brought there and left to bleed. Placing of the cover on the head? The yellow Jersey still?"- Cliff Ombeta tweeted.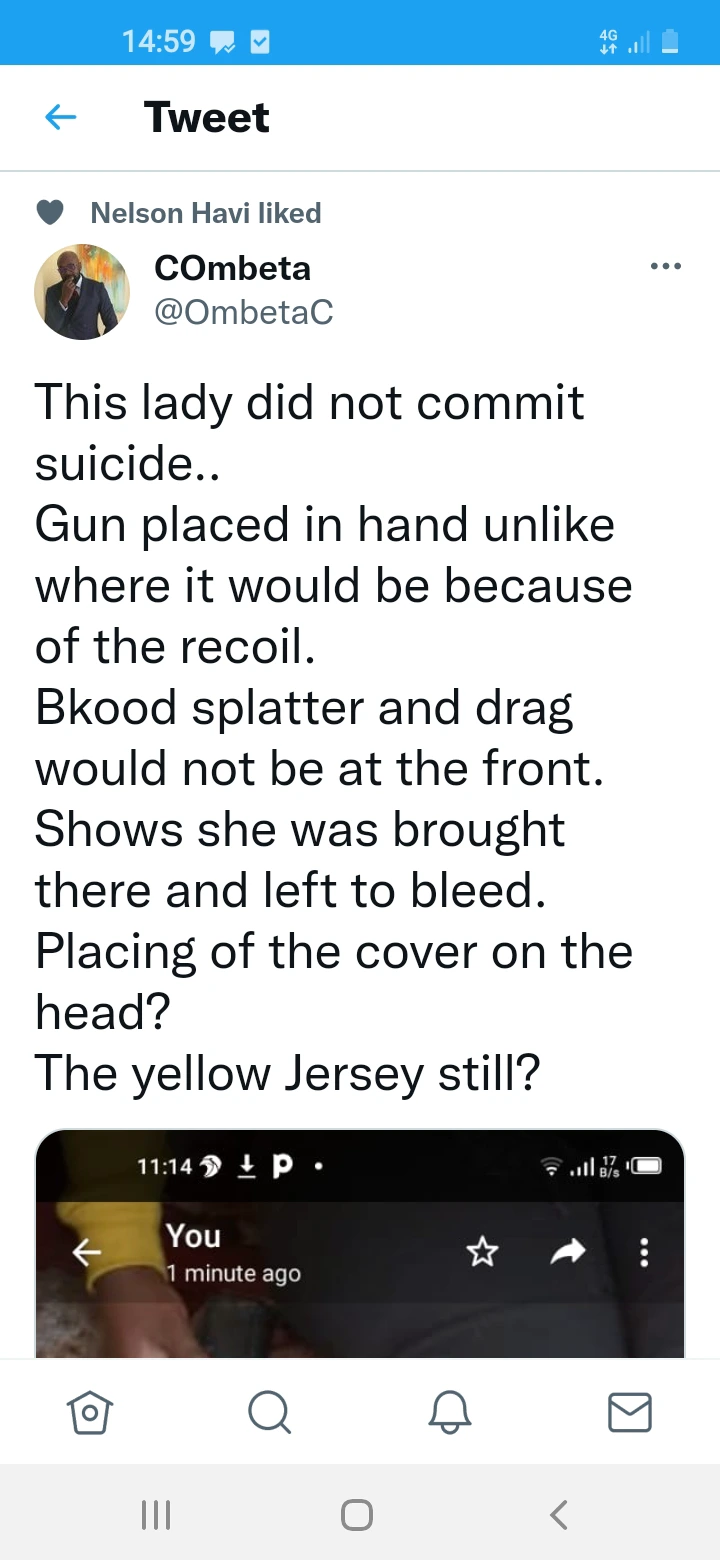 For marriage, family, love, job/promotion. Goodluck in your business/lottery, court cases, diseases and other Spells kindly call Kiwanga Doctors on +254 769404965; or CLICK HERE>>>> https://www.kiwangadoctors.com.
<