It's no longer a secret that Caroline Kangongo did not have a clean life as far as criminal activities are concerned.
She is accused of killing two men in Nakuru and Kimbo respectively last week before disappearing.
It was later revealed that the two men John Ongweno and Peter Ndwiga, were part of her syndicate that mainly operates in the Rift Valley region.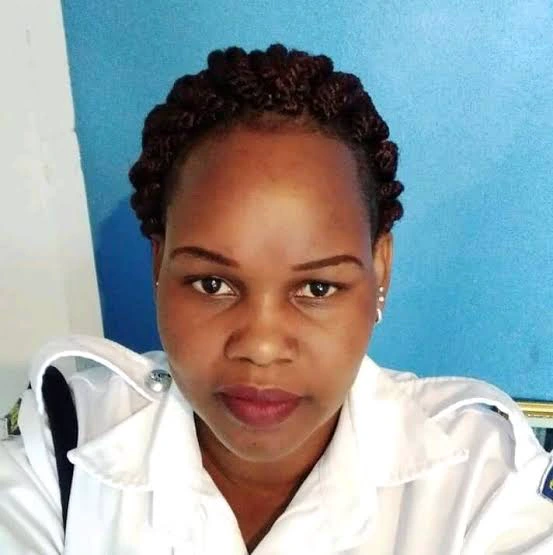 The group had reportedly met on Sunday a day before Ongweno was found dead. Caroline then escaped to Juja with the help of Ndwiga.
According to activist Boniface Mwangi, the death of Caroline was not coincident.
According to him, Caroline had been threatened that her children and parents would be killed if betrays the syndicate. According to Mwangi the issue of Witness protection in Kenya is a hoax. He recalled how the ICC witnesses were betrayed and Murdered.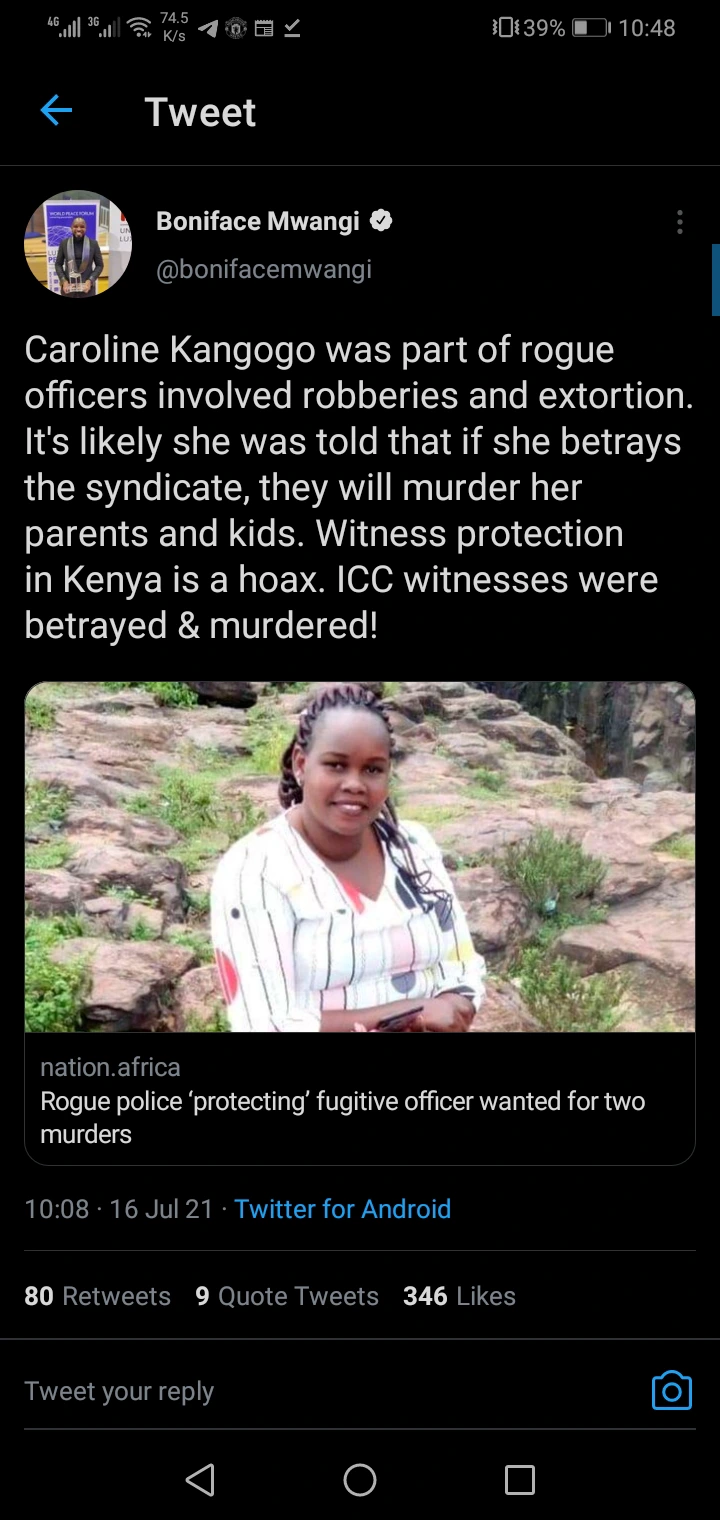 Meanwhile, share with us your thoughts on the matter kindly.

For marriage, family, love, job/promotion. Goodluck in your business/lottery, court cases, diseases and other Spells kindly call Kiwanga Doctors on +254 769404965; or CLICK HERE>>>> https://www.kiwangadoctors.com.
<