Caroline Chemutai Kangogo, a rogue killer, was declared dead this morning. The body of the killer cop has been discovered in her home, where she is alleged to have shot herself in a bathroom, according to Rift Valley regional commander George Natembea. Caroline has been on the run since killing two men she claims are her secret loves. The cops have been searching for her in vain since then.
Senator Mutula Kilonzo Has Come out on his social Media account to Question the incident where The Killer Cop Caroline Kagogo was Killed. According to him, there could be something fishy.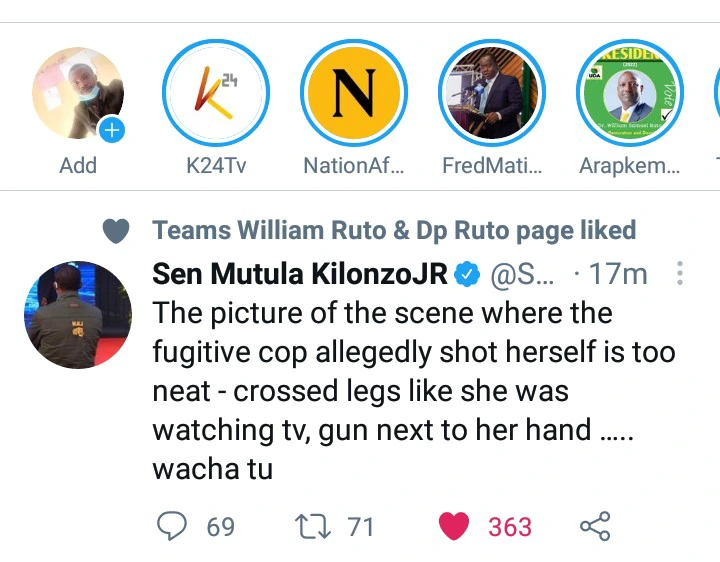 "The picture of the scene where the fugitive cop allegedly shot herself is too neat – crossed legs like she was watching tv, gun next to her hand ….. wacha tu" Statement By Mutula Kilonzo.
She had pledged to submit herself to police on the condition that she would not be detained, and the news came far too quickly. Kenyans awaited the capitulation with bated breath, only to be disappointed when they awoke to dismal news.

For marriage, family, love, job/promotion. Goodluck in your business/lottery, court cases, diseases and other Spells kindly call Kiwanga Doctors on +254 769404965; or CLICK HERE>>>> https://www.kiwangadoctors.com.
<