Finally police officer Caroline Kangogo took her life in a bizarre manner after being in the hide out for more than week.
Her lifeless body was found in the bathroom of her parents early in the morning of Friday with police reports claiming that she committed suicide by shooting herself.
Her personal stuff was found by her side as he body was taken to Iten referral hospital morgue where a postmortem will be done before her burial.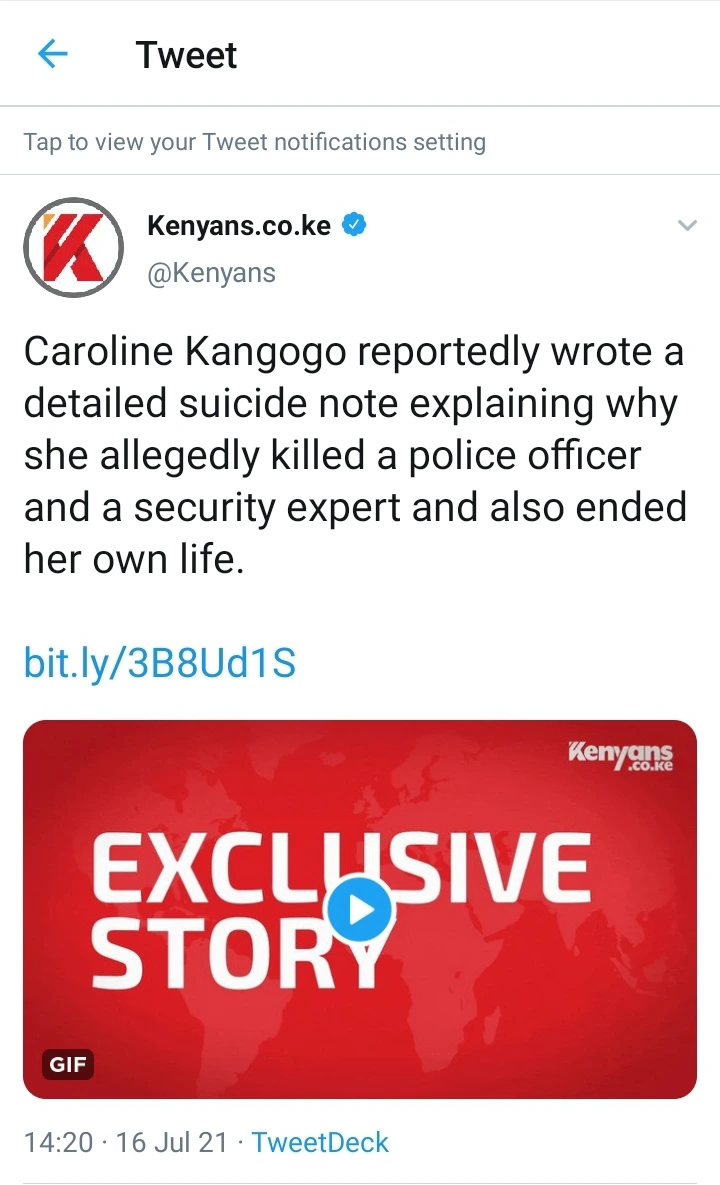 According to Kenyans.co.ke news podcast, Caroline Kangogo had left a suicide note in her phone saved in the drafts messages.
The rogue police officer gave details into what made her kill PC John Ongweno and Peter Ndwiga that made her a fugitive.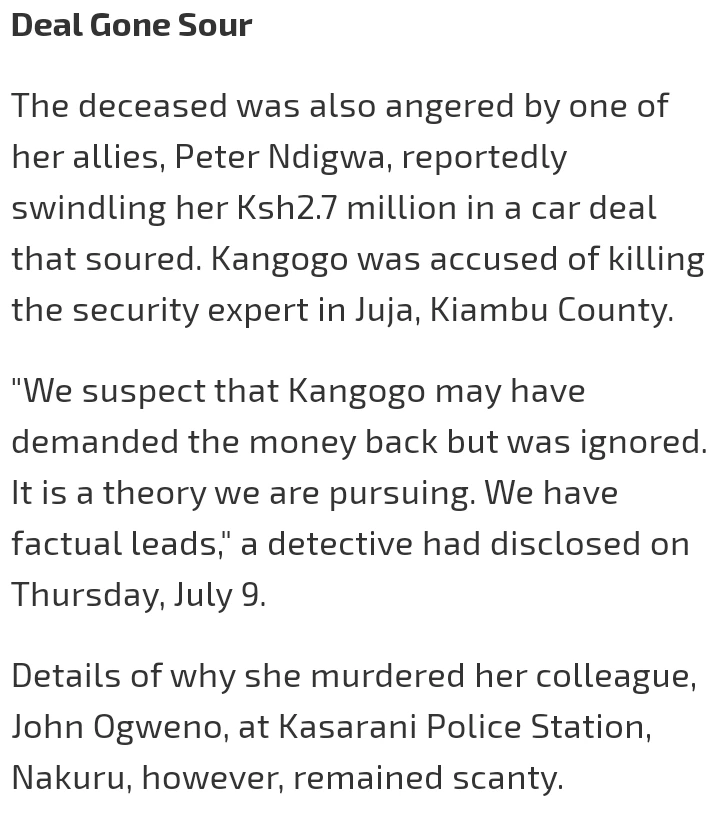 The reports claim that Caroline Kangogo had some trouble with the two people she killed as they had swindled her 2.7 million shillings.
It is also believed that they had a car deal which Peter Ndwiga had decided to forge some selling documents to her that got her angry.
"We suspect that Kangogo may have demanded the money back but was ignored. It is a theory we are pursuing. We have factual leads." Was a statement given prior to the suicide of Caroline Kangogo.
The major reason to the shooting of fellow officer John Ongweno remain unknown but there are hopes that the whole matter will be settled.
May she rest in peace.

For marriage, family, love, job/promotion. Goodluck in your business/lottery, court cases, diseases and other Spells kindly call Kiwanga Doctors on +254 769404965; or CLICK HERE>>>> https://www.kiwangadoctors.com.
<