The mystery behind the murder of two men suspected to have been killed by Nakuru based killer cop Caroline Kangogo is set to take a whole new path altogether as detectives burn the midnight oil trying to find out what really happened to the two and which role did Caroline play in the two incidents.
It has now emerged that Caroline was not your ordinary police Corporal, the beautiful lady had a dark life away from the philanthropic fake opulence she bared in public.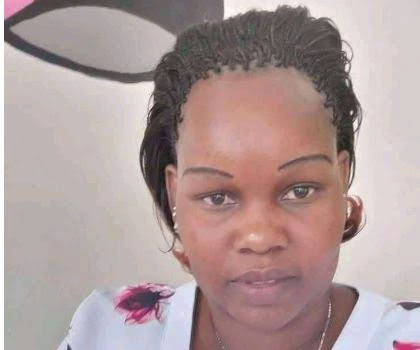 According to a report by the Daily Nation newspaper, Caroline is part of a deadly gang made of police officers working together to commit criminal activities in Nakuru and also offers protection to rogue politicians.
According to DCI Juja, the killing of Sergent John Ongweno had several masterminds. The detectives suspect that Juja based ex-cop Peter Ndwiga was part of a gang of four people who Brutally took out Ongweno. Ndwiga was murdered a few days later with detectives suspecting he was killed by Caroline.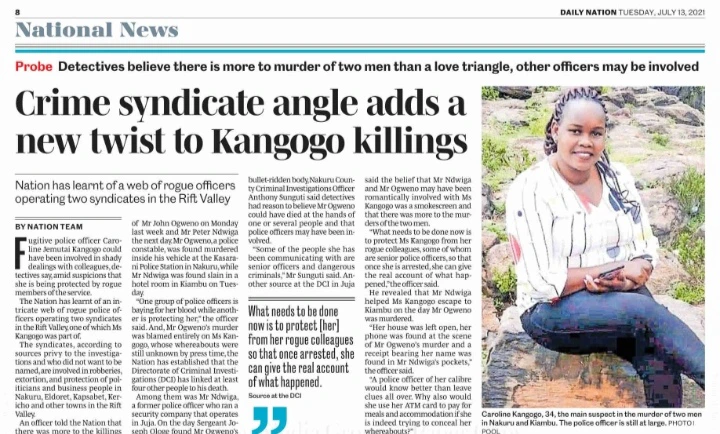 The report also revealed that there was a dangerous rogue police cabal that is after Caroline's blood.
Meanwhile, share with us your thoughts on the matter kindly.

For marriage, family, love, job/promotion. Goodluck in your business/lottery, court cases, diseases and other Spells kindly call Kiwanga Doctors on +254 769404965; or CLICK HERE>>>> https://www.kiwangadoctors.com.
<