Hustler Nation Youth Caucus on Saturday 10th July 2021 took Kiambaa by storm to campaign for the United Democratic Alliance (UDA) party candidate John Njuguna Wanjiku.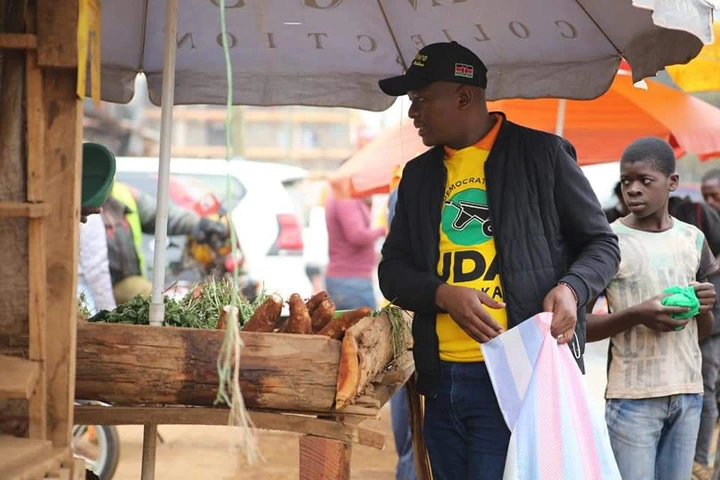 The UDA team on Saturday embarked on a campaign dabbed "Jenga Hustler shopping" at Gichagi market.
The Jenga Hustler shopping that the UDA team has been conducting in Kiambaa for sometime now has been an initiative by UDA to support Kiambaa residents.
Hustler Nation Spokesperson Dennis Itumbi has sparked reactions online after his latest post on the famous social media platform, Facebook.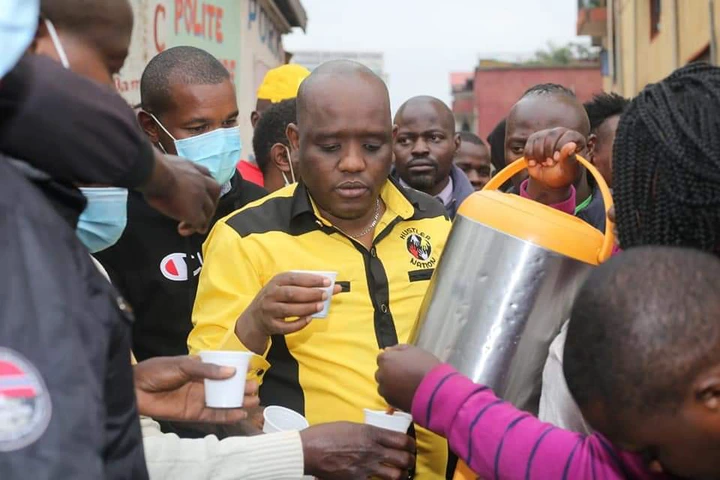 In his post, Itumbi has shared photos of the UDA team in Kiambaa taking part in the shopping of items to empower residents ahead of the upcoming Kiambaa by-election slated for 15th.
Itumbi has shared the photos below with the caption, "We shopped. We laughed. We negotiated. We ate. We shared challenges and exchanged ideas at Rivalori, Kiambaa.Always beautiful to spend the day with #HustlerNation".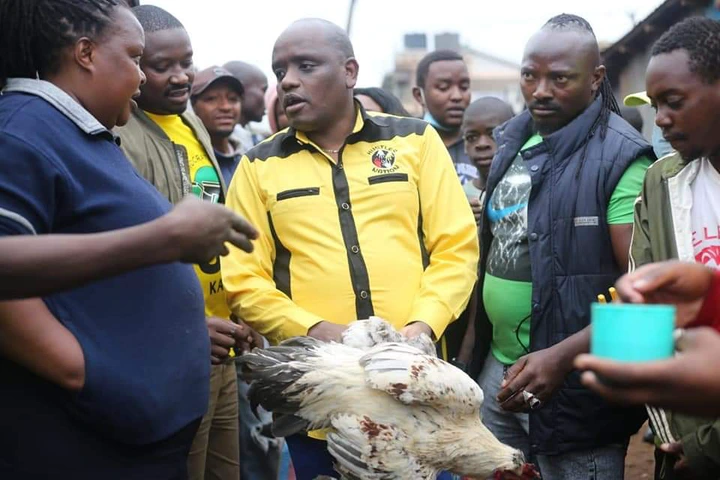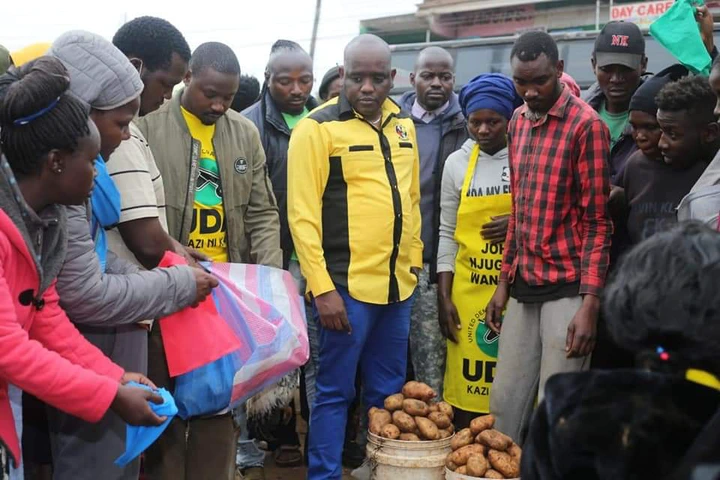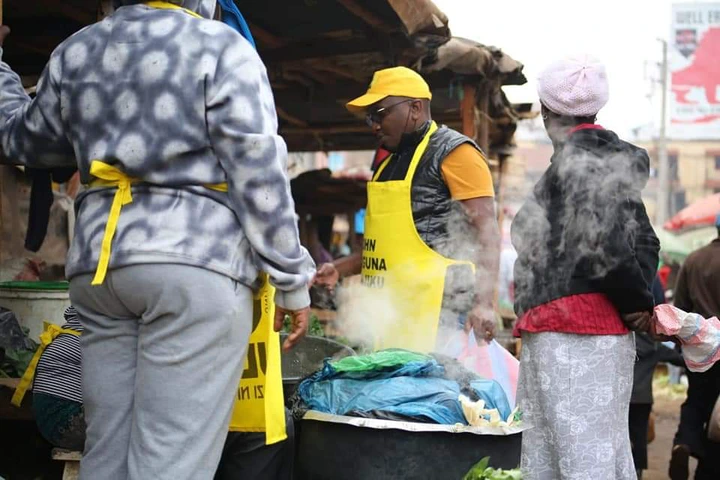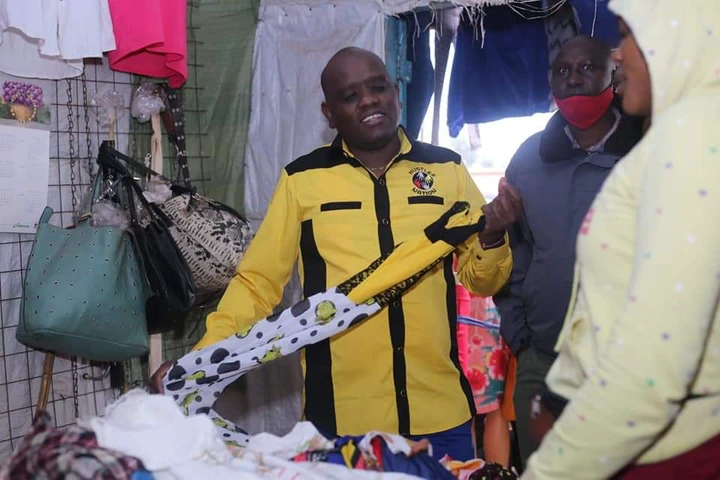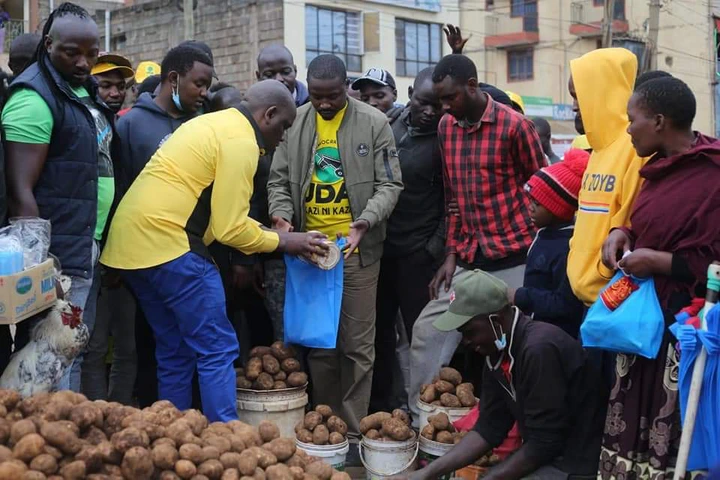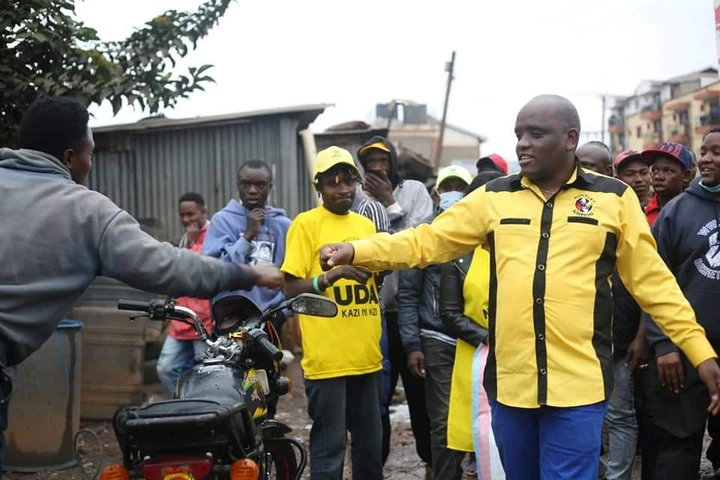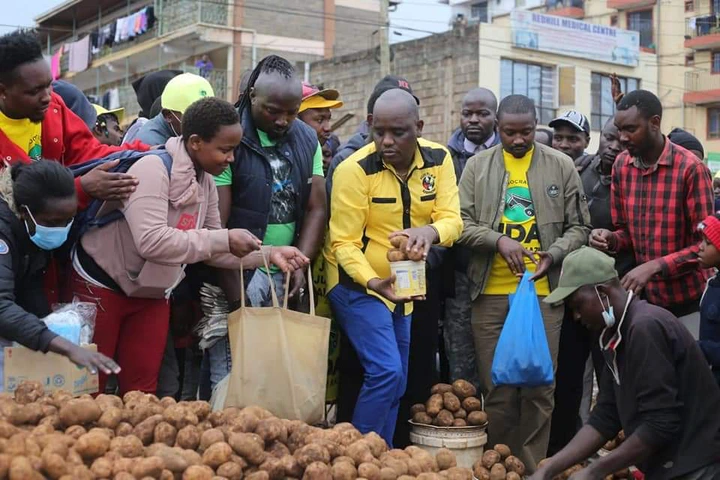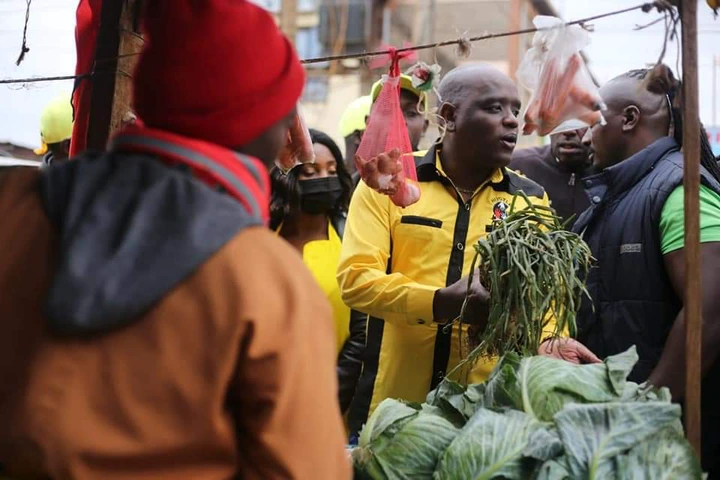 The photos have sparked reactions from Kenyans some whom have labled the shopping by UDA team in Kiambaa a stunt and a mockery to real hustlers of Kiambaa.
"Pull these stunts after 15th we see the seriousness thereof. You're continually mocking the real hustlers of Kiambaa Constituency," one of the netizens reacted.
Below are some of the reactions of the netizens to the photos shared by Itumbi;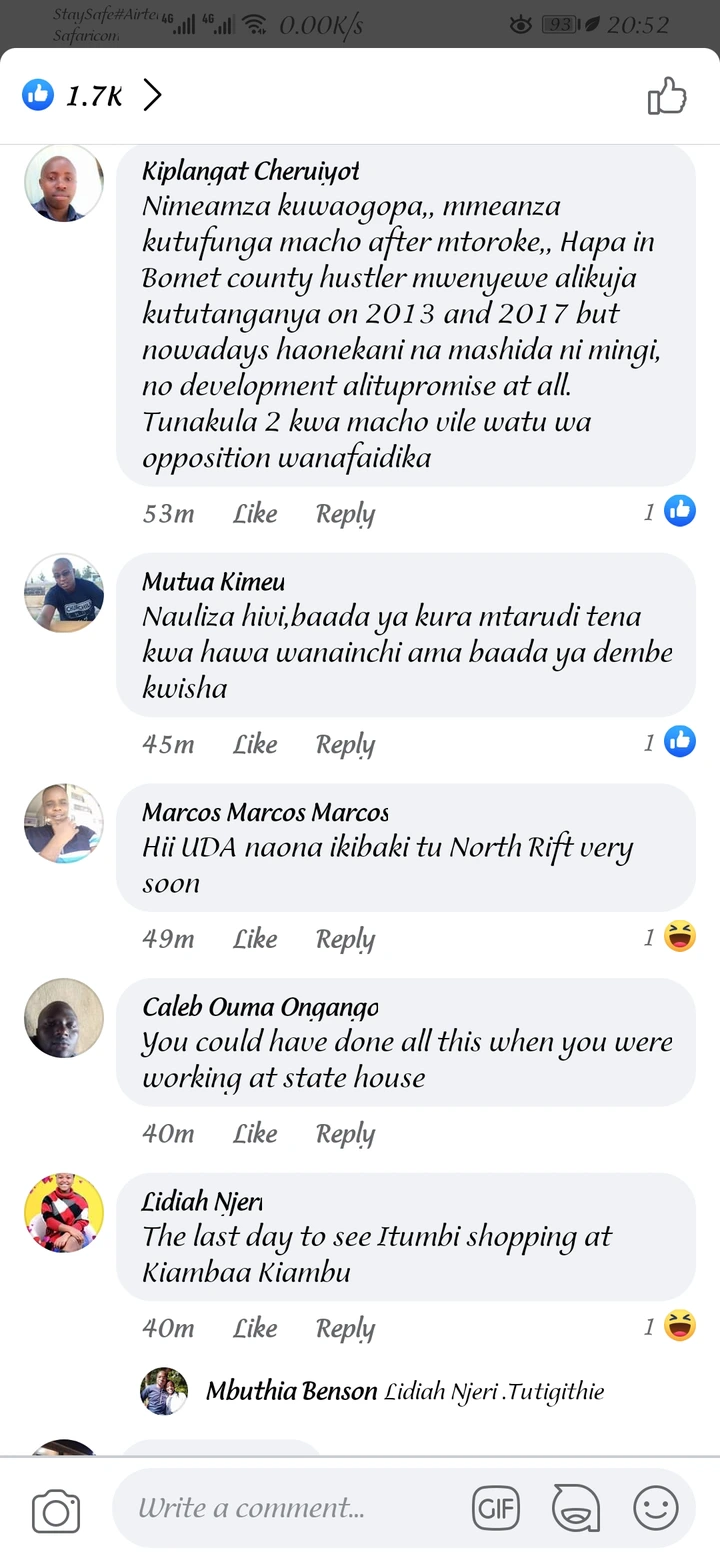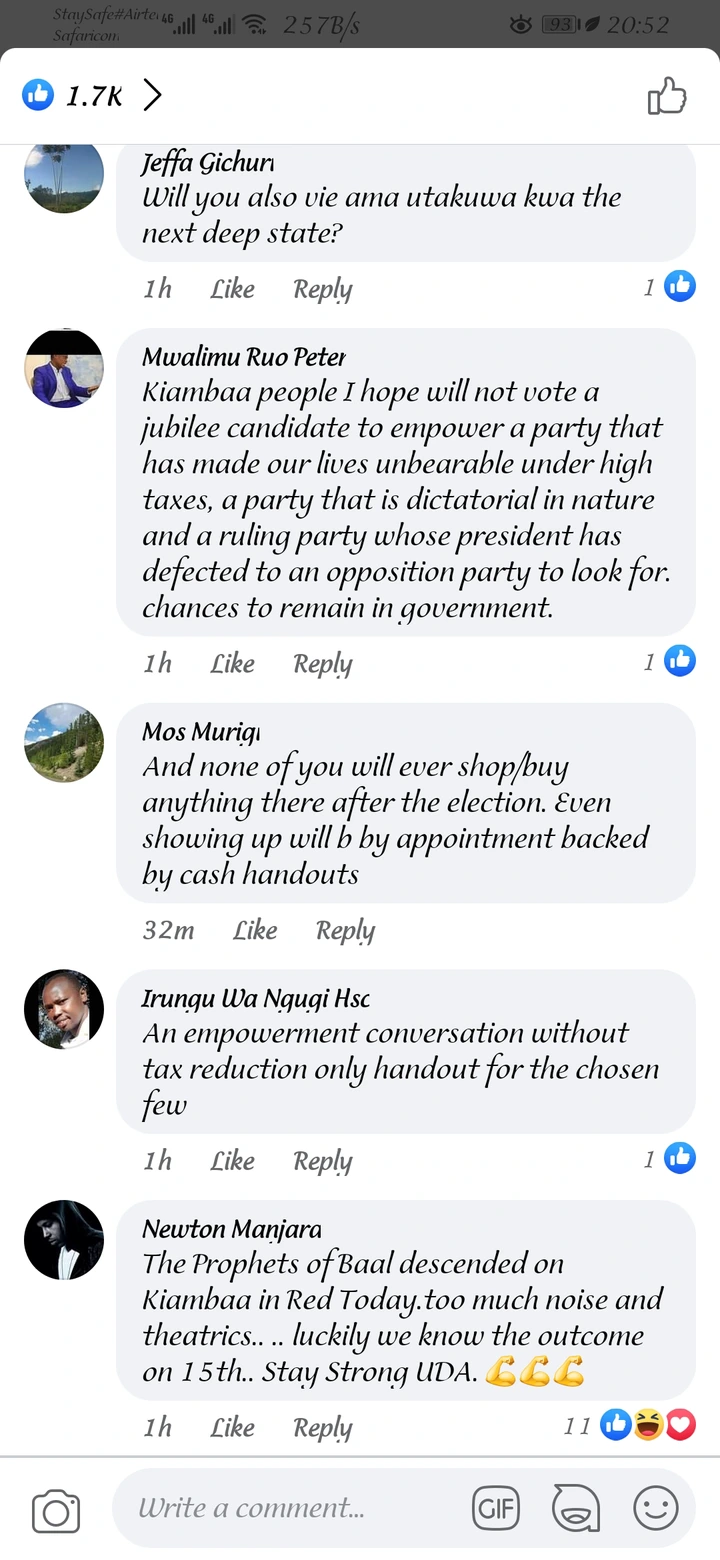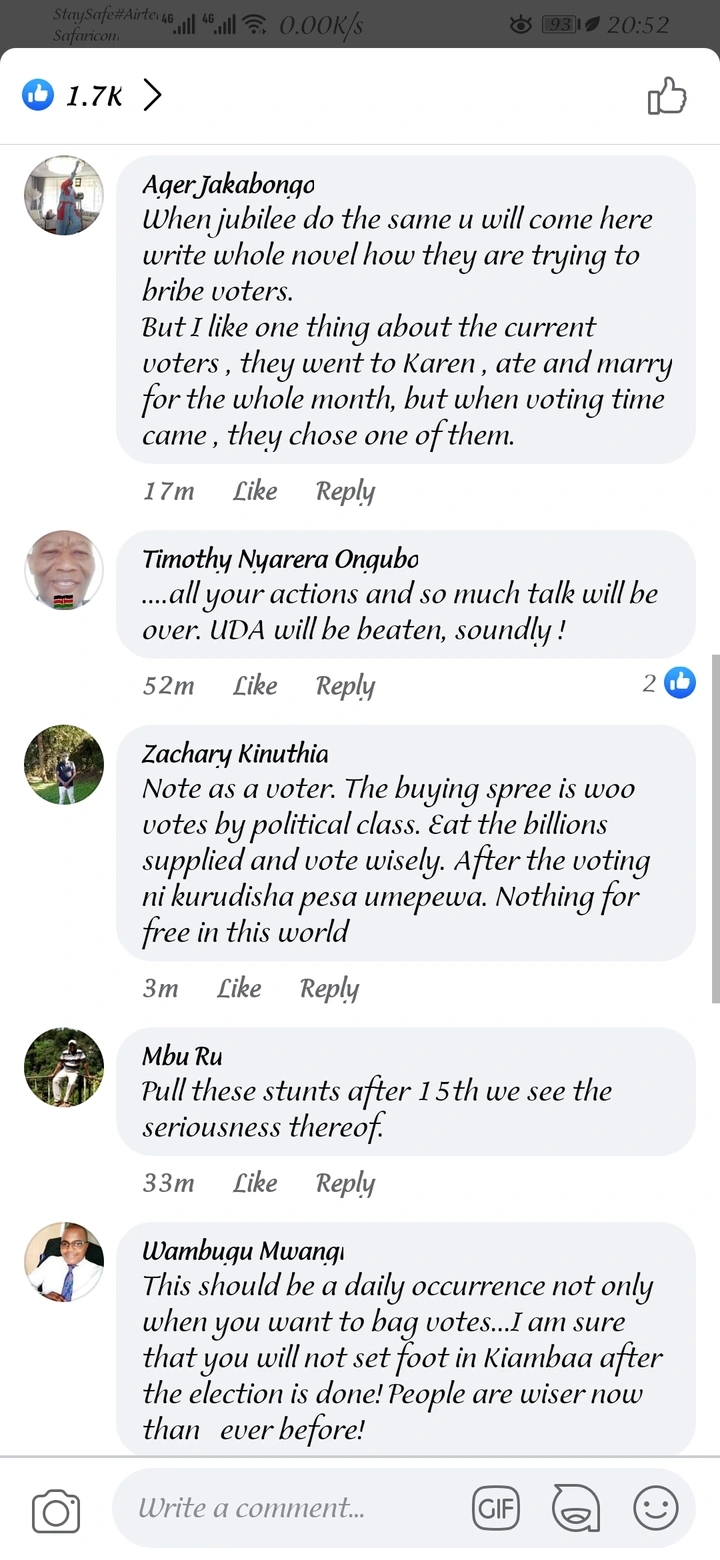 https://m.facebook.com/story.php?story_fbid=10227397160303112&id=1485050332

For marriage, family, love, job/promotion. Goodluck in your business/lottery, court cases, diseases and other Spells kindly call Kiwanga Doctors on +254 769404965; or CLICK HERE>>>> https://www.kiwangadoctors.com.
<