This conman by name Nick otieno, entered mpesa agent shop at Mwembe Tayari Mombasa as shown by this CCTV footage with intent to swindle. He made the withdrawals of some certain amount of money. He produced the national identification card and was given the cash that he had withdrawn. He left the shop where he had made the transactions and immediately called safaricom for reversal claiming that he had done the withdrawals from the wrong agent.Luckily, safaricom declined to make the reversal to the conman.
Here are the photos of the Suspect;
1.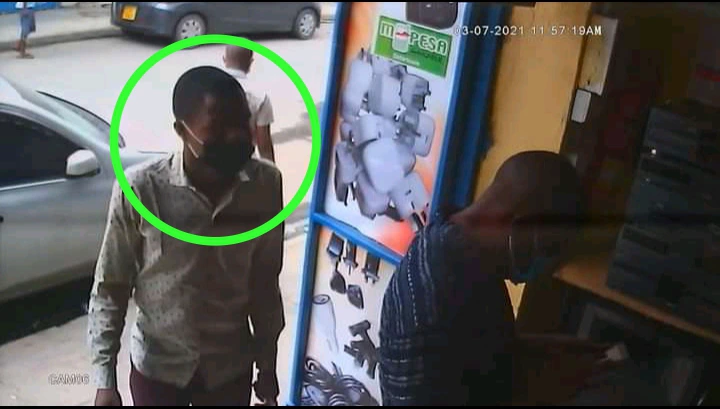 2.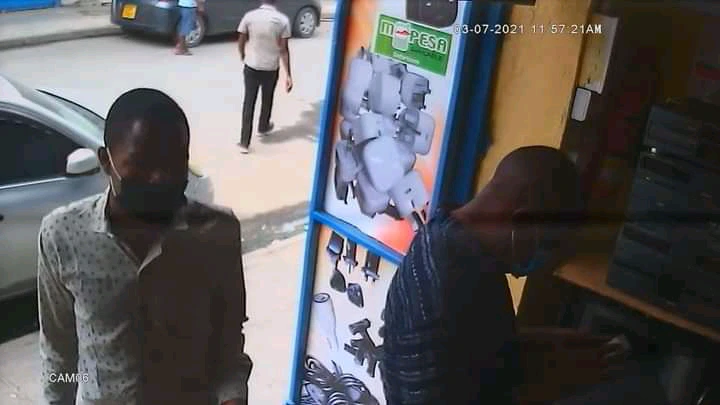 Safaricom has come to learn that thus is the new method the conmen and conwomen are using to steal from their local agents.What shocks many the most is that thus conman is free and is still rooming in the surrounding waiting to strike in another outlet,to con the unsuspecting innocent hardworking Kenyans.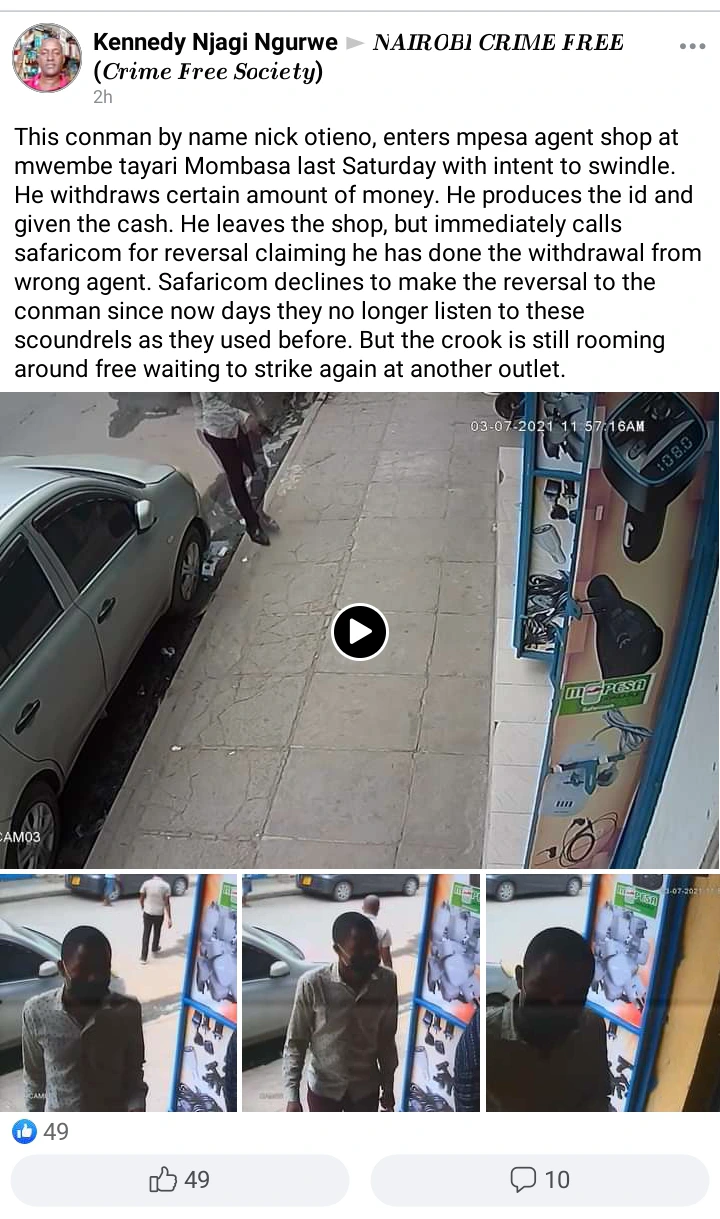 Kenyans operating in mpesa agent shops have been advised to always be on watch and ask the customer fir the original identification documents to avoid this like situations from happening in the future.
Here are Kenyans Reactions;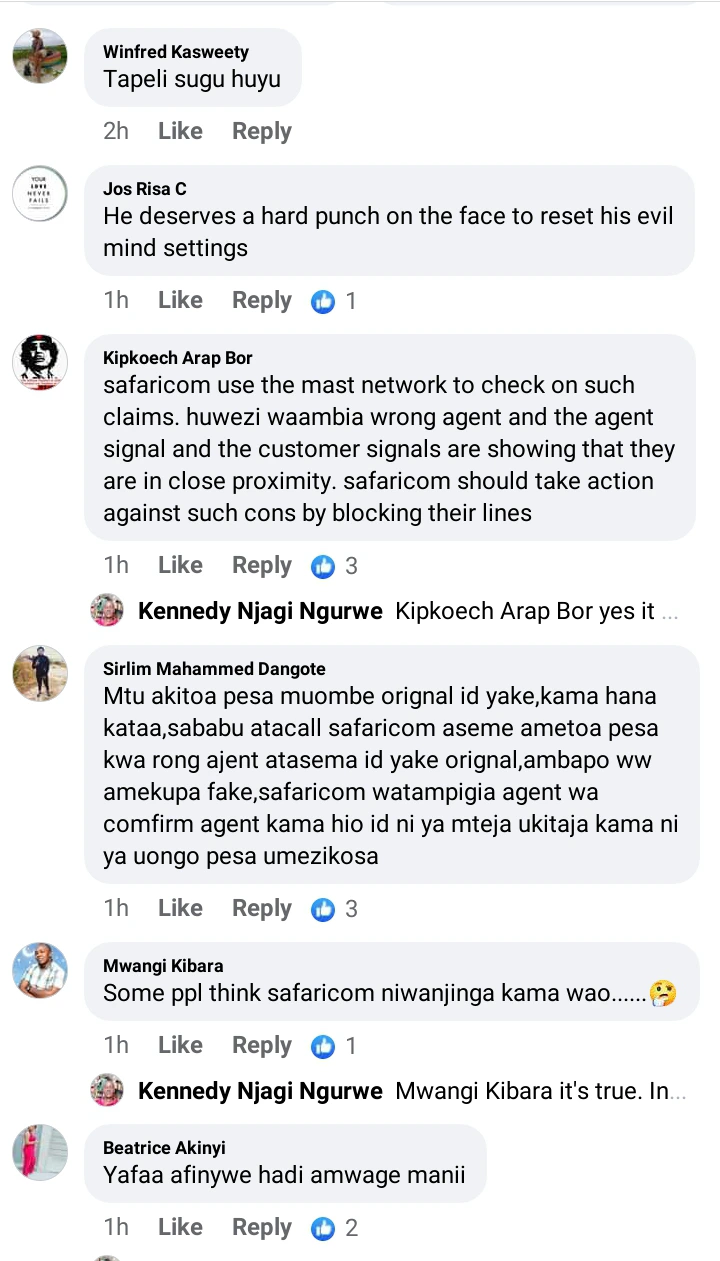 For marriage, family, love, job/promotion. Goodluck in your business/lottery, court cases, diseases and other Spells kindly call Kiwanga Doctors on +254 769404965; or CLICK HERE>>>> https://www.kiwangadoctors.com.
<