Rogue Kenyan police officer Corporal Caroline Kangogo is said to have spent a night or so of partying in Nakuru town, Nakuru County regardless of her appearing on the Director of Criminal Investigations (DCI)'s most wanted list.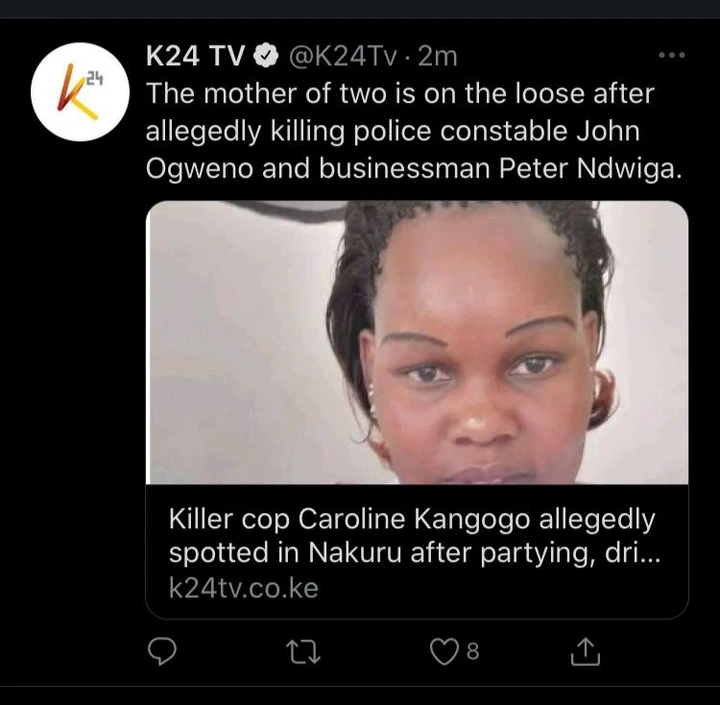 This is after latest news about her whereabouts were shared today by a Nakuru-based taxi driver whom she apparently approached today requesting for a ride to an undisclosed location outside the town.
As reported by K24, the taxi driver allegedly positively identified the fugitive cop when she hailed him for the ride.
The source further reveals that the taxi operator, who is said to have reported the matter to Nakuru police station, turned down the job after realizing the client he was about to carry was actually Ms. Kangogo.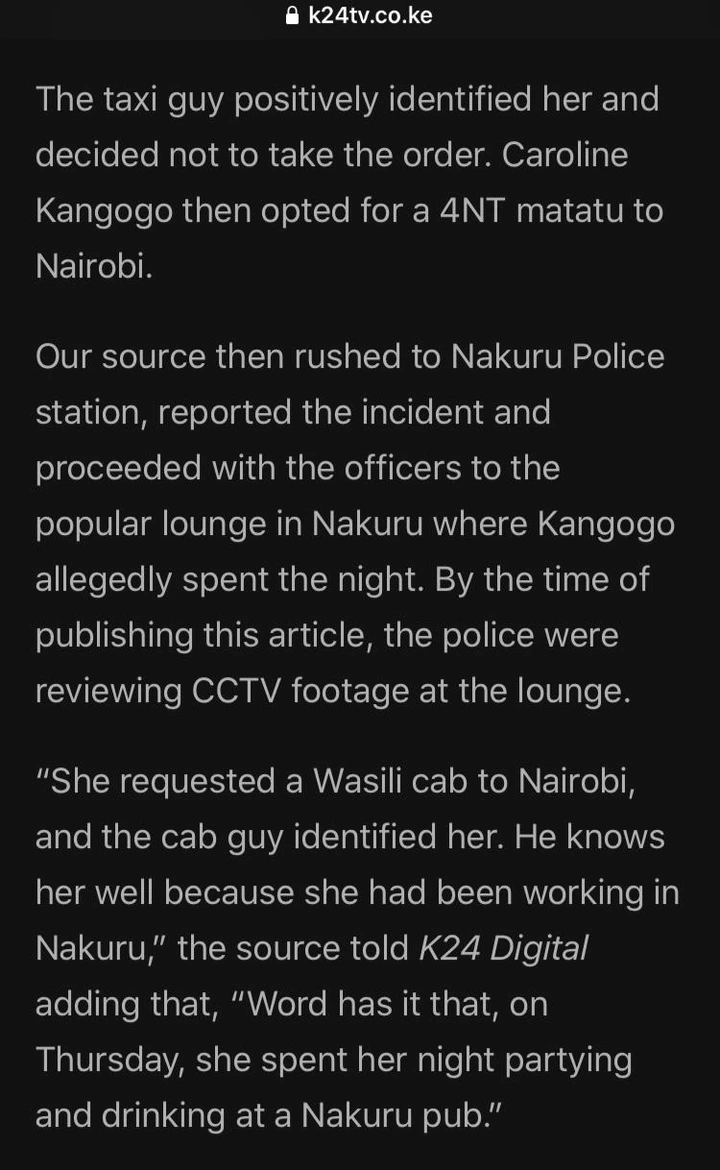 Police officers rushed to the spot where Kangogo was seen but she apparently had left, probably took another cab.
This is happening at the same time when the DCI had revealed that the suspect's location had been identified to be in the ghettos of Nairobi.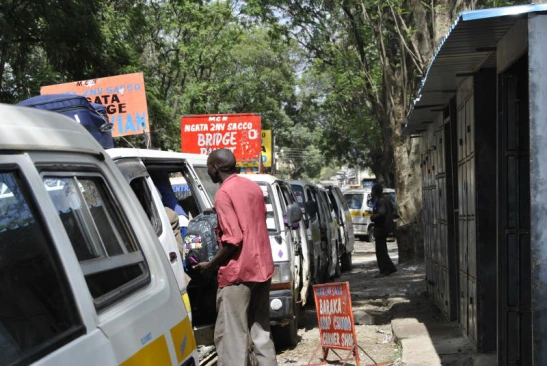 Caroline Kangogo has shocked many Kenyans as to why she managed to kill two people at two different locations without being spotted, and so far is still at large, days after she committed the crimes and a whole police force is after her.
DCI yesterday issued a public warning to Kenyans to stay vigil as Caroline was armed and dangerous.

For marriage, family, love, job/promotion. Goodluck in your business/lottery, court cases, diseases and other Spells kindly call Kiwanga Doctors on +254 769404965; or CLICK HERE>>>> https://www.kiwangadoctors.com.
<