In a video that has since gone viral and is still making rounds on different social media accounts after being uploaded by Kenyan blogger who goes by the name of Jarunda, a woman could be seen trying to calm a crying child who allegedly had been crying from Railway to CBD.
Reports given by some of the passengers have revealed that the child's consistent tears forced them to call the police especially in the ongoing search where the police are currently searching for people who are behind the ongoing kidnappings.
According to the reports given by the blogger, he revealed that the passengers who expressed their concerns escorted the woman who was immediately taken to Railway police station.
The incident has since sparked a lot of mixed reactions from Kenyans who seemed to have different opinions and suggestions on the matter and on what should be done in order to reduce the rate of disappearances in the country.
With a section of Kenyans calling upon the director of criminal investigation to look into this before things get out of hand, others went ahead and congratulated the passengers for not taking matters into their own hands and at the same time for being on the look out.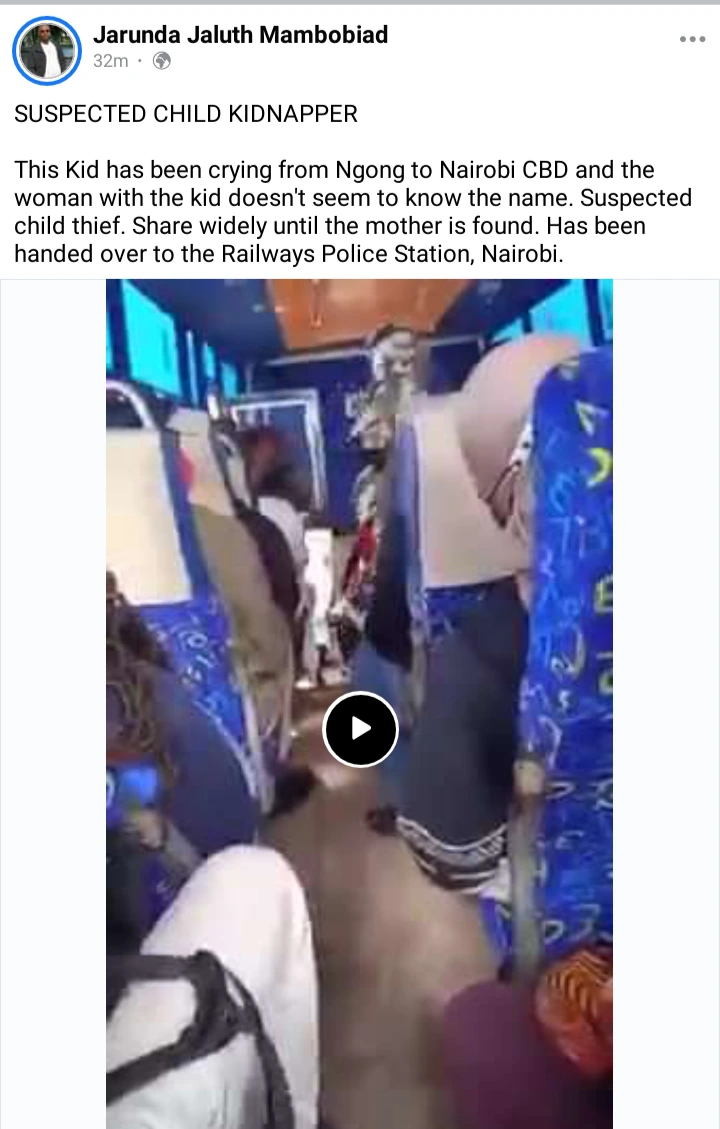 Click on the link below to view the video
<