Corporal Carol Kangogol has again killed another man.
The female cop, who has been on the run for killing a cop in Nakuru, has yet again committed another murder.
According to a police report, Cpl. Carol booked a room with a man on Monday evening.
At midnight, the lady left the room alone leaving behind the dead man.
The hotel owner the two booked the room later on found out that she had killed the man and alerted the police.
On investigating the scene, the police found out the dead man in the hotel room with a bullet wound on the head.
Here is the full statement from the police:
"It was reported by one mr peter kiumu mugeshi c/o tel no. 0722310892 owner of Hotel Dedamax kimbo market through a telephone call to the ocpp murera police post that there was a dead body of a man lying dead in one of his hotel rooms. Police officers headed by juja sub-county police commander, Dcio juja, Ocs Theta, ocpp murera and crime aids rushed to the scene where it was established that a man and a lady booked room no. 107 yesterday 05/07/2021 at 4:22 pm. The body of the man was found to have a bullet wound on the head, and one empty spent cartilage of 9mm was found in the room.one wallet containing an I/D card with the names Peter Ndwiga embu male adult aged 32 years and car keys with a holder written toyota probox KDB 506 U was found in the pockets of the deceased. The lady is said to have left the hotel at around midnight.Scene was processed by soc personel from juja and body moved to general kago mortuary awaiting postmortem. Case pui Dci juja dealing," reads the police statement.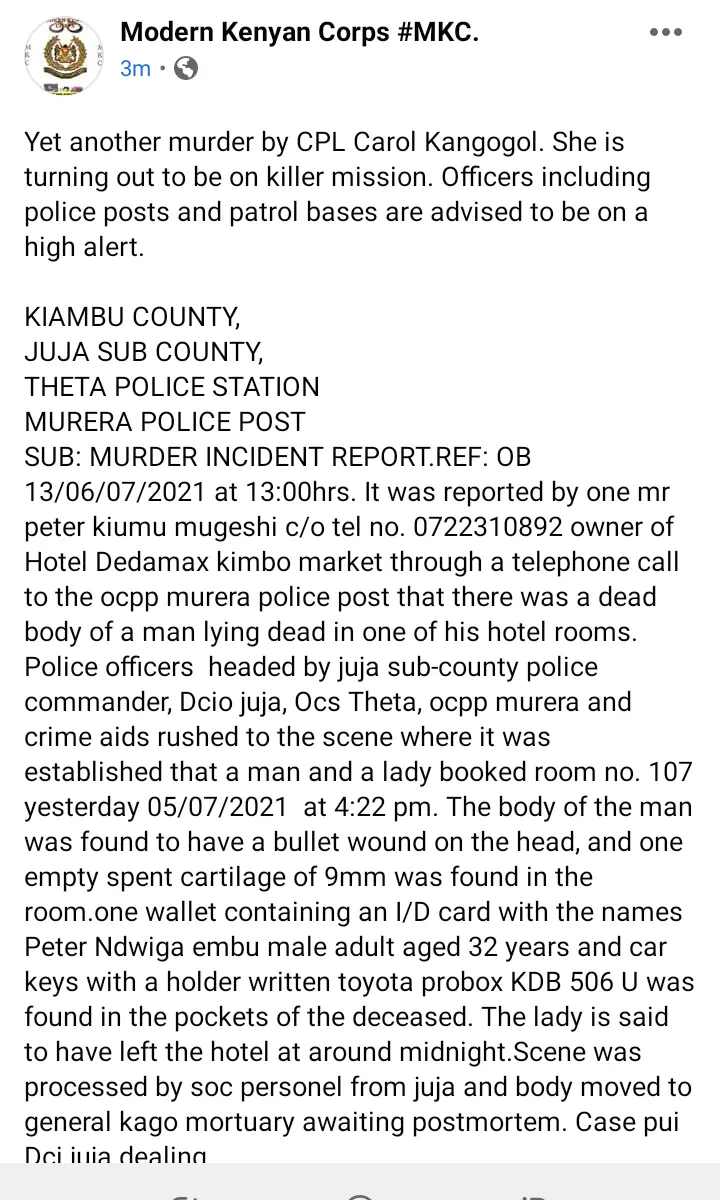 Here are photos of her entering the room:
1.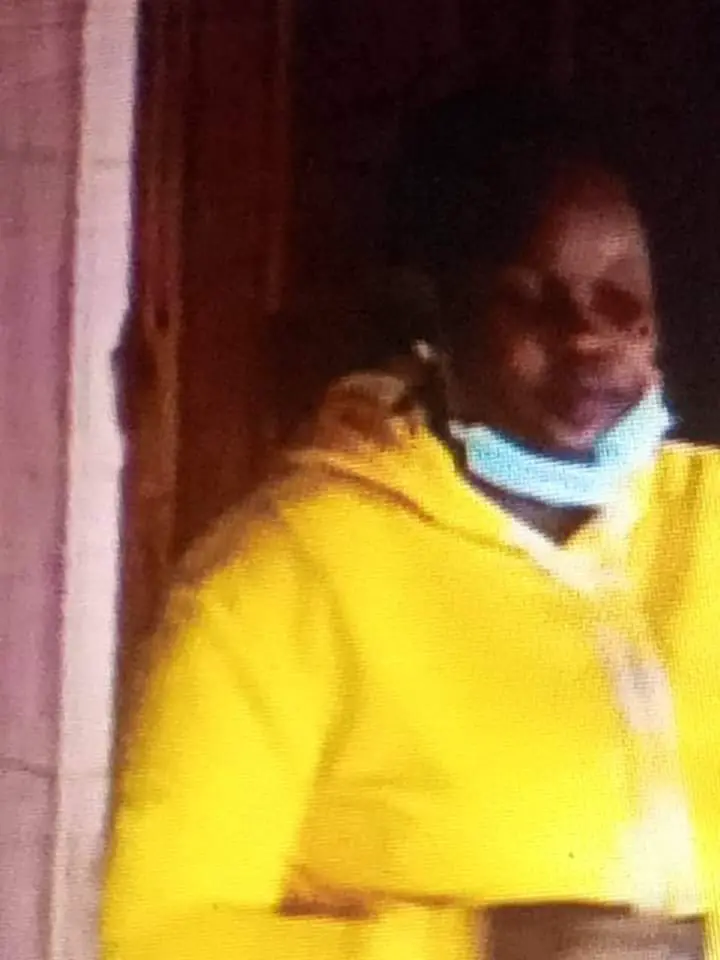 2.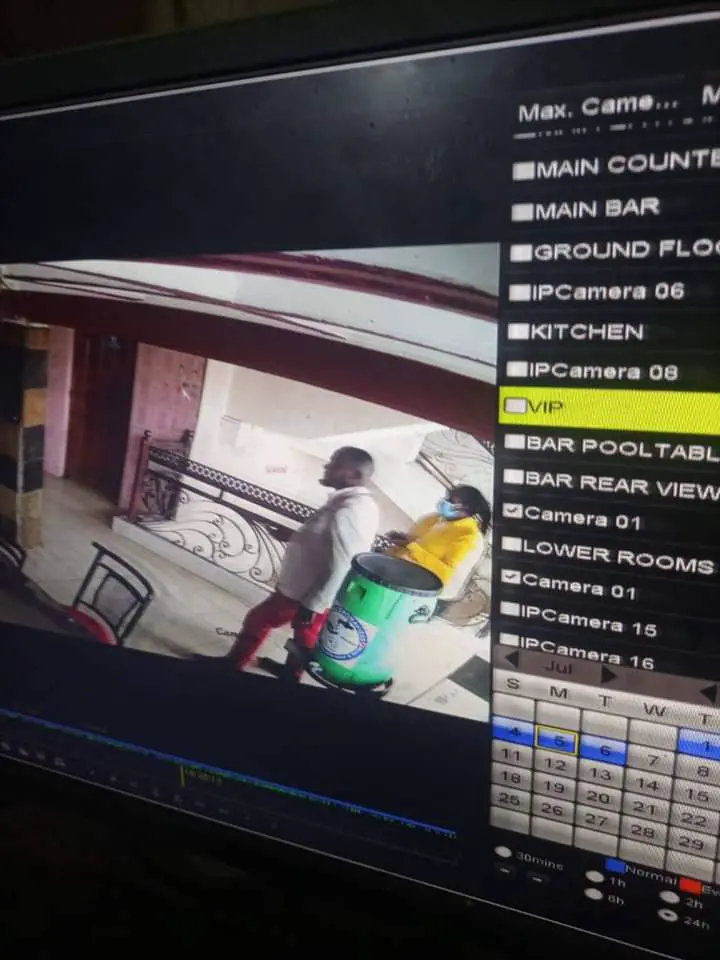 <