For the better part of this month, a viral "Nitakufinya" video has been the popular talk of the internet. Despite being filmed 10 years back, the clip only resurfaced this month to subdue the internet big time. Well, the two men behind the viral video Charles Musyoka and Aron Matendechere have lately appeared on every single entertainment interview across the country.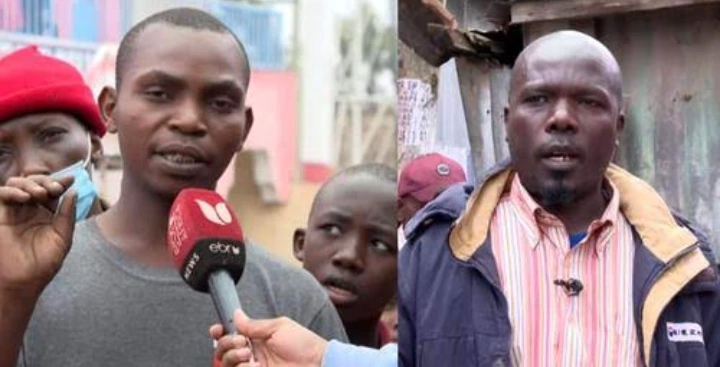 Today, the two viral sensation were privileged to land a chance at Jalang'o TV where they ended up bagging goodies that nobody expected. The two who revealed to have never met since the viral incident narrated their slum lifestyle to Jalang'o, an event which saw their lifestyle change in a blink. Comedian Jalang'o promised the two interviewees a motorbike for each of them to perpetuate their businesses.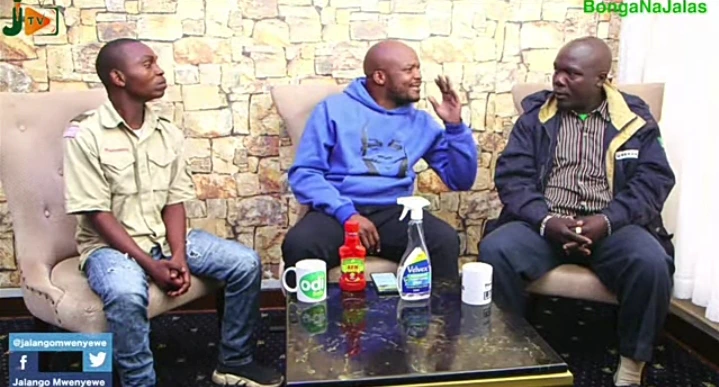 Moreover, Jalang'o also linked them to one of his brands; Jahazi Flour company which also vowed to offer the two men an advert. Furthermore, the Kiss TV host publicly shared the overnight celebrities' contacts and urged his fans to willingly assist them.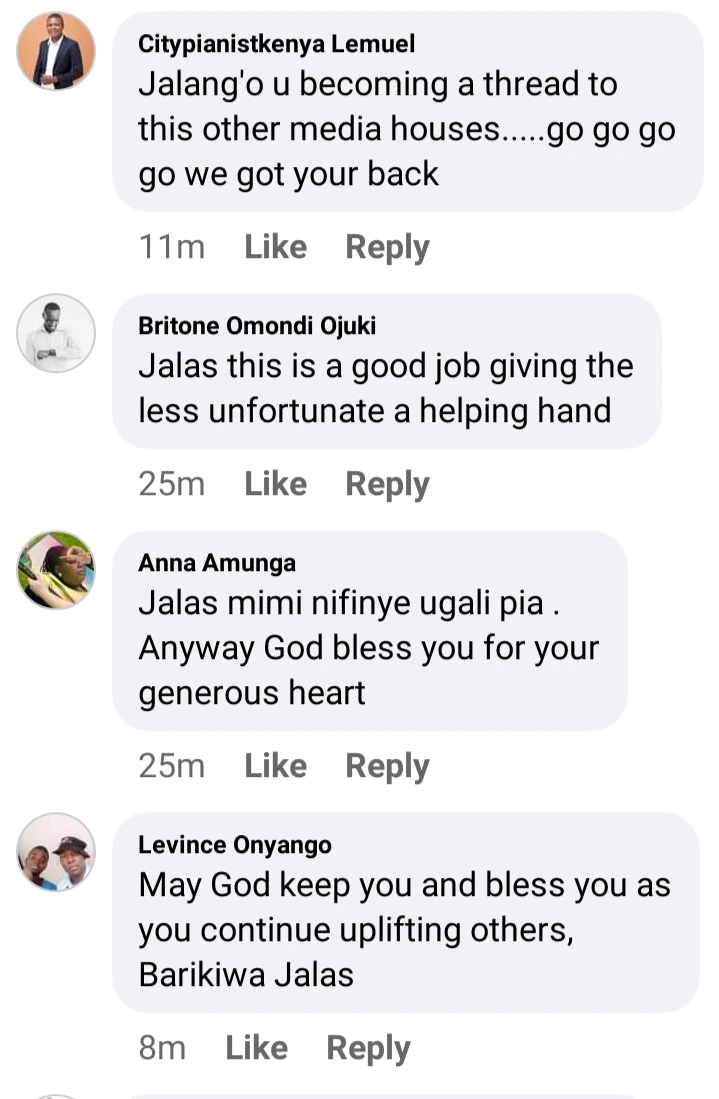 This has indeed turned out to be a blessing in disguise. In reaction, netizens have also expressed their amazement by Jalang'os action, the comedian has been greatly lauded for his unmatched generosity.
<