Nowdays cases of Spouses Killing each other has been on the rise. However residents of Kasarani are yet to come into terms with reality after an alleged policeman is currently into hiding after he murdered his spouse.
The officer is said to have pushed her spouse off a balcony from where they were residing in a fourth floor apartment in a place Called Ngumba in Kasarani.
Neighbors revealed that the two were heard to be in a heated argument on Friday night before the lady fell off. The neighbors said they later heard a loud bang.
When the neighbors went to check the cause of the bang the police officer threatened to shoot with his gun. The suspect later took off and he is not known where he is currently hiding.
However Sub County Commander Peter has said that the police are trying their best to look for the suspect and arraign him in court.
This story is so sad. Please dear Kenyans when the relationship becomes too toxic it is always good to walk out before things get out of hand.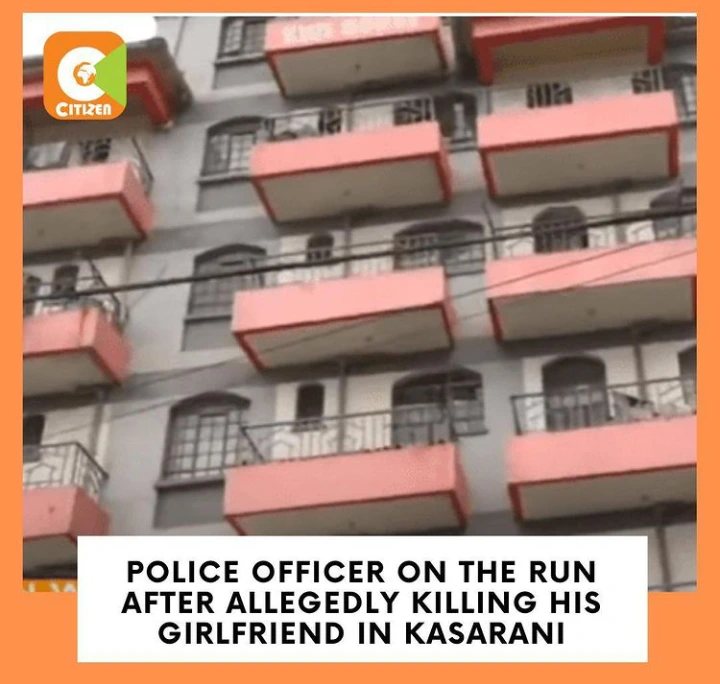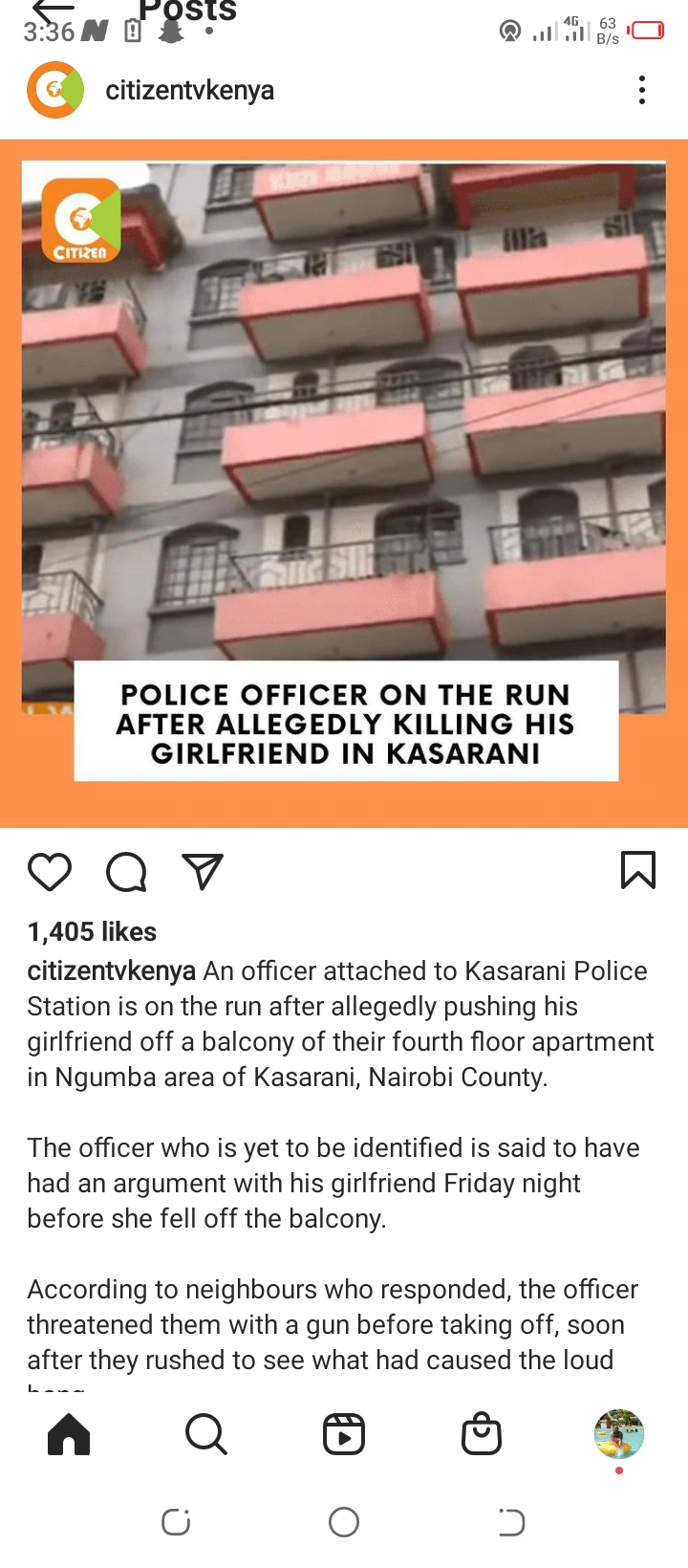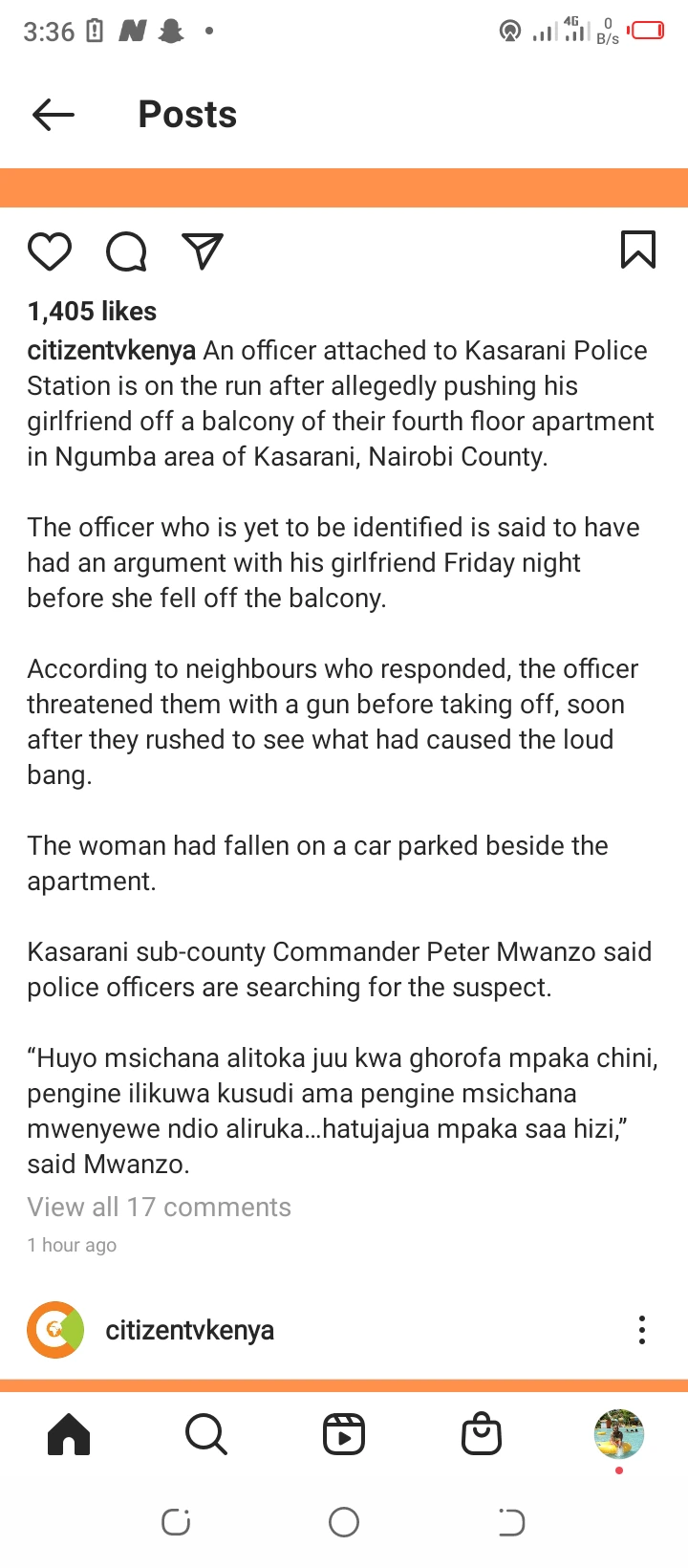 See Citizen's Fans response below.