Police are currently investigating a dramatic incident that turned out dangerous involving a rogue conductor who cut a police officer with a Panga. According to the source, it's said that the angry police officer removed a Panga unexpectedly cutting the innocent police officer. It's something that left those who were present in shock following the sudden turn of events.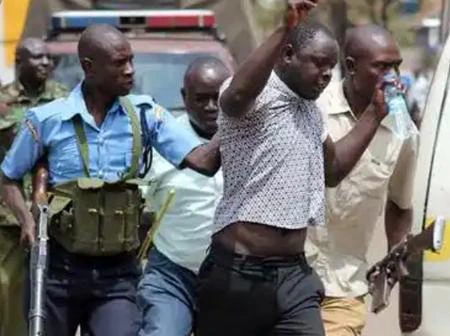 The female police officer by the name Esther Wanjiru is said to have been traveling in the bus belonging to a Sacco named NICCO bus. The incident happened in a bus with number plate KCZ 240A. The officer is said to have been traveling from the central business district towards Githurai when she met this fateful day.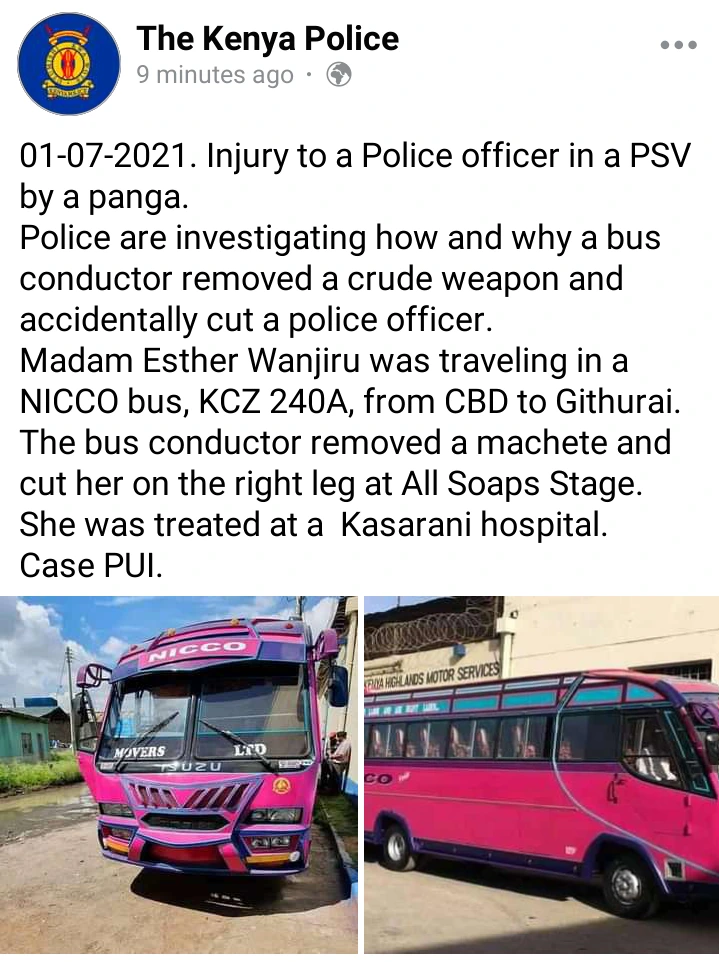 The conductor removed a machete and cut her leg while at all soaps stage. The injured officer was rushed to Kasarani Hospital where she was treated. Investigations are currently in progress to find the cause of this incident.
<