The Bible records that fake pastors shall arise in the end times, performing miracles in the name of God. This has brought a lot of confusion among those who call themselves Christians.
We have witnessed many fake pastors worldwide. Here in Kenya, many fake pastors have emerged to confuse Christians, performing miracles in the name of God.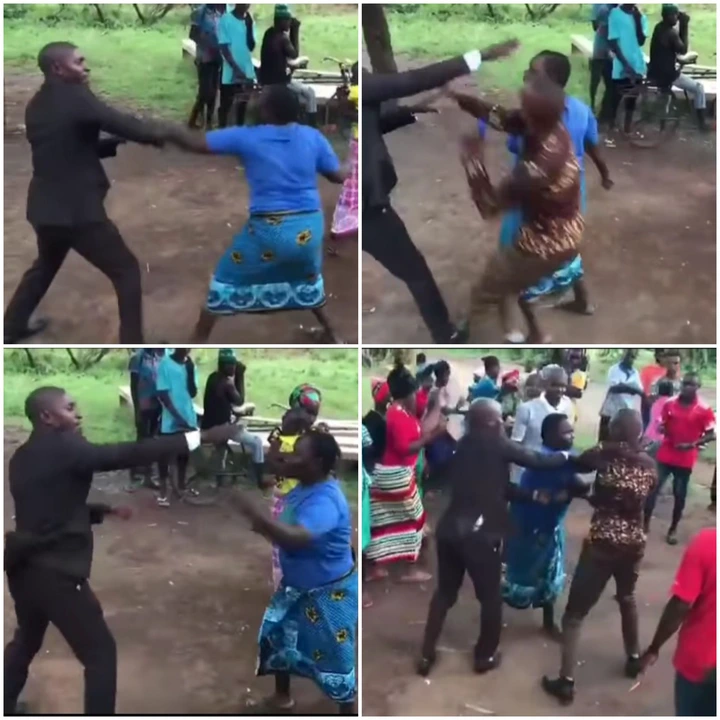 A video shared by Nairobi Gossip Club on their Instagram page showed a woman beating up a pastor for performing fake miracles.
In the video, a pastor donned in a sleek black suit is seen preaching to his congregants in an open field. The congregation mainly consisted of women and children.
As the man in black continued to preach, he went ahead to touch a woman's head with his left hand in the name of driving out demons. As he stretched out his right hand to touch the already agitated woman in blue t-shirt, the woman moved some few steps back, ready to fight.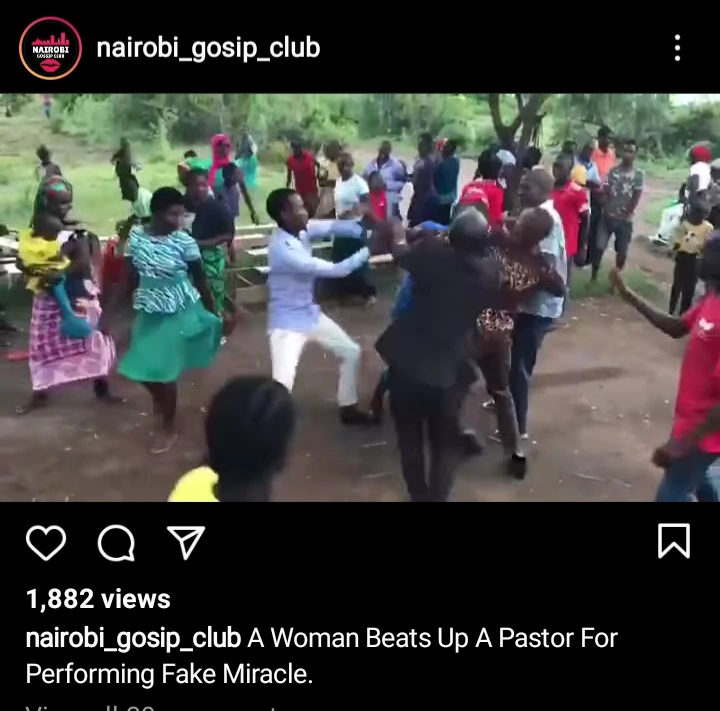 "Kwa damu ya Yesu Christo wa Nazareth, I fire you, choma kwa moto," says the pastor as he received heavy blows from the woman.
The woman didn't hesitate to throw heavy blows at the pastor. Another man dressed in an official shirt and a brown pair of trousers ran quickly to separate the woman from the pastor as other women and children ran away.
Below is the link to the video;
https://www.instagram.com/p/CQtv-NKhTQm/?utm_medium=copy_link
However, the woman still didn't stop fighting the pastor until another man joined the fight. This elicited mixed reactions online. Below are some of the comments that came from fans:
Vjfreez, "Roho mtaka vita😂😂😂."
Cyrohisme, "Huyu pastor anadai kufinywa."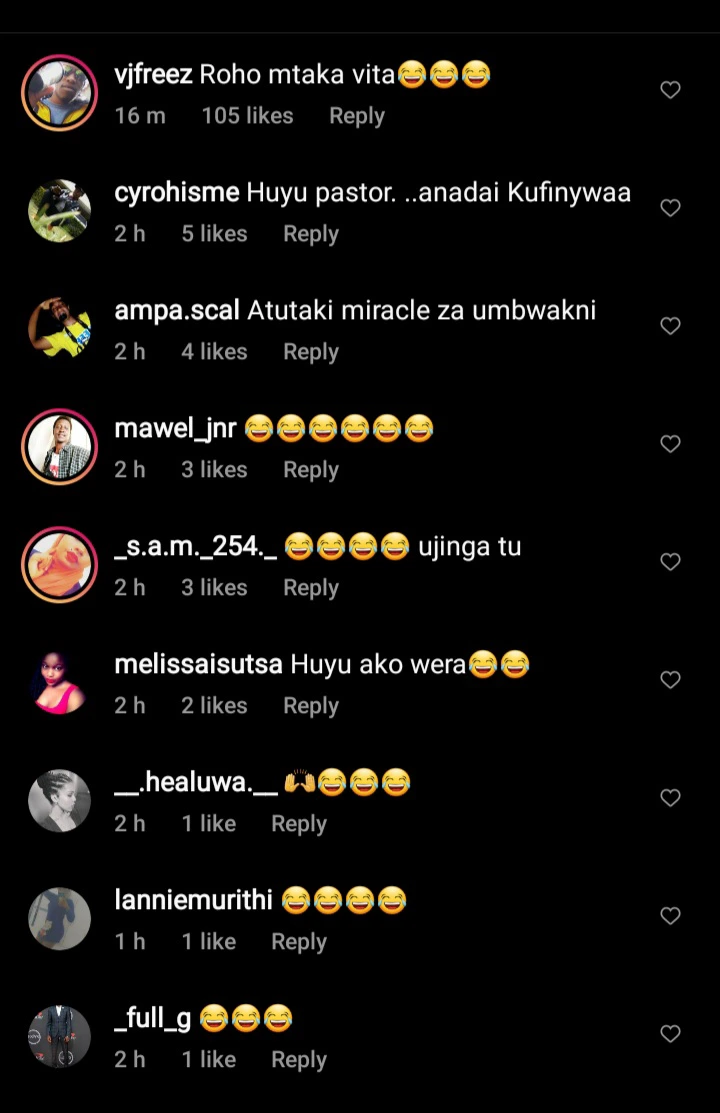 Ampa.Scal, "Hatutaki miracles za umbwakni."
Nanozjob, "Hii ni kutung'ora."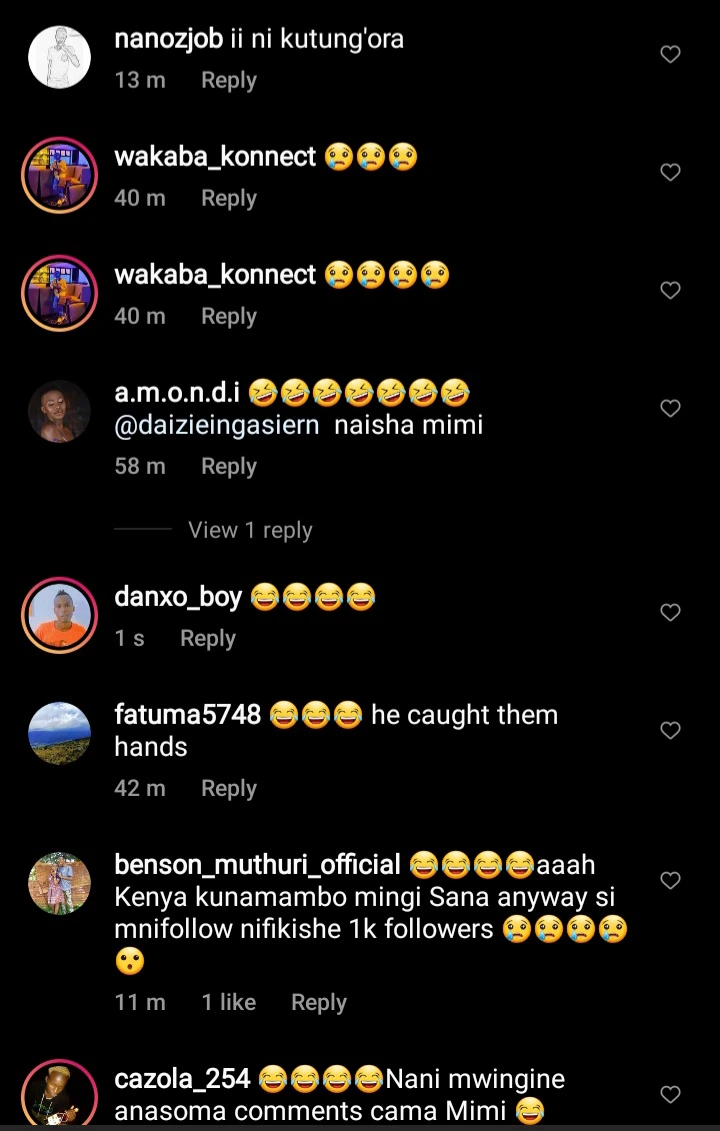 <