Ugandan president Yoweri Museveni ehose health status detoriorated some few days ago after getting a complications which was not clearly revealed well while Uganda.
President Museveni 2ho was brought to Nairobi hospital in Kenya is currently getting much better than the way he was according to reports.
Today, some shocking news from the Same country headed by president Yoweri Museveni where 14 doctors ware allegedly reported to have succumbed to death as a result of covid-19 disease.
"14 doctors have died of COVID-19 in this month alone, prompting heath workers to call for more protective measures from the infection while at work", tweeted NTV Uganda.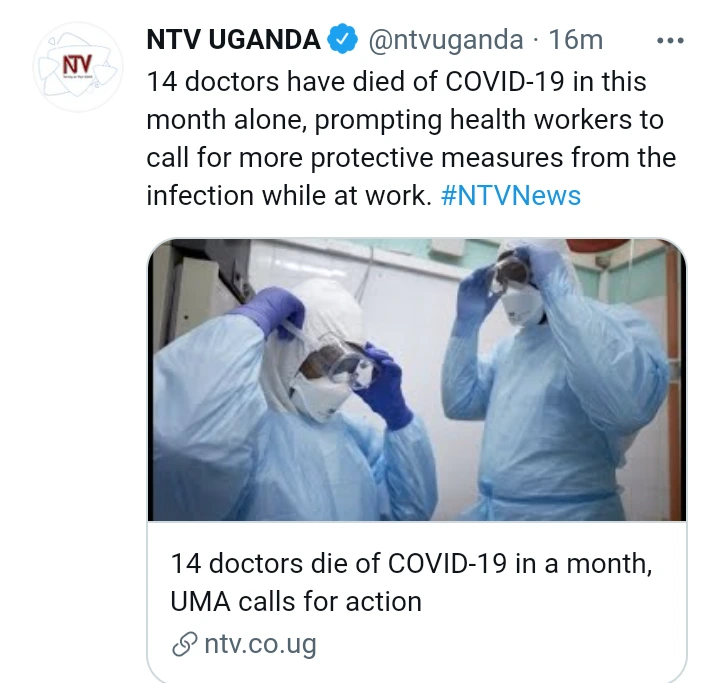 Covid19 has killed alot of people in the world but the best way is to follow the protocols and guidelines given by the world health organization.
It is a big loss to entire country for the dead of such hardworking health workers who were fighting against the deadly pandemic which is corona virus.
Let's continue praying for Uganda during this difficulty moments.
<