A 27 year ols man identifief as Solomon Kiplimo is being held by police in Iten after he was accused of killing his wife. The accused according to sources had plotted to pay a visit to his wife to confirm rumours that she was cheating om him. Solomon is then said to have traveled from his place of work Nairobi to his home in Iten.

"Neighbours allegedly told him that while he was away, his wife was living with her suspected lover in his house. That was why he travelled from Nairobi to Iten; to confirm or dismiss his neighbours' allegations," police boss Makori said.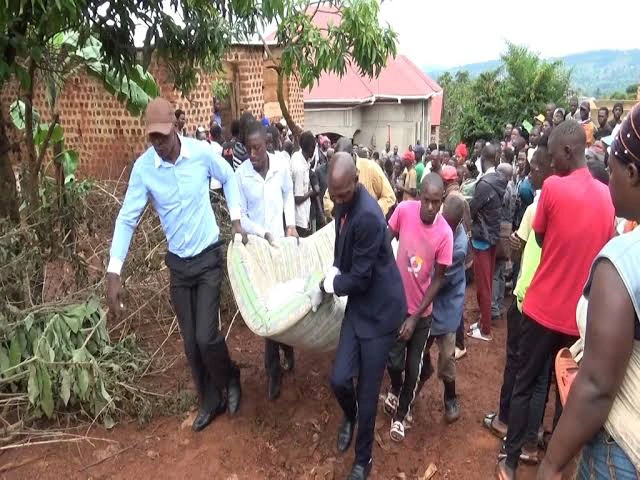 According to allegations made by neighbors, his wife usually went and lives with another man after he leaves for work. The alleged is said to have inquired whereabouts of his wife lover. Upon knowing he seemingly went there prepared and found them red handed both on bed. He assulted both of them before the lover flee his homestead. Solomon not being satisfied stabbed his wife severally to death.
Now he will be charged with murder but the irony is what about the man who caused all of this? Will he be held responsible?
<